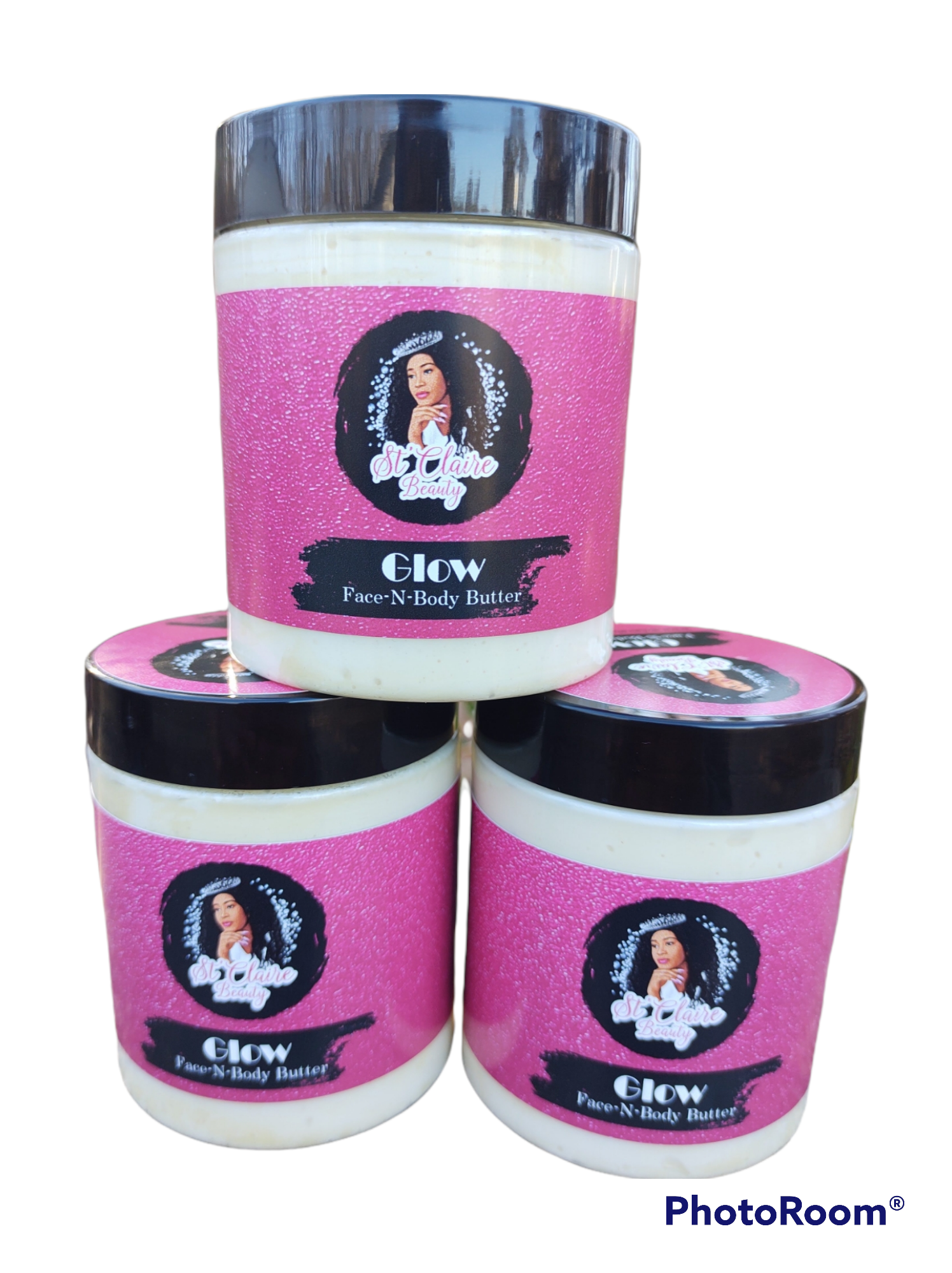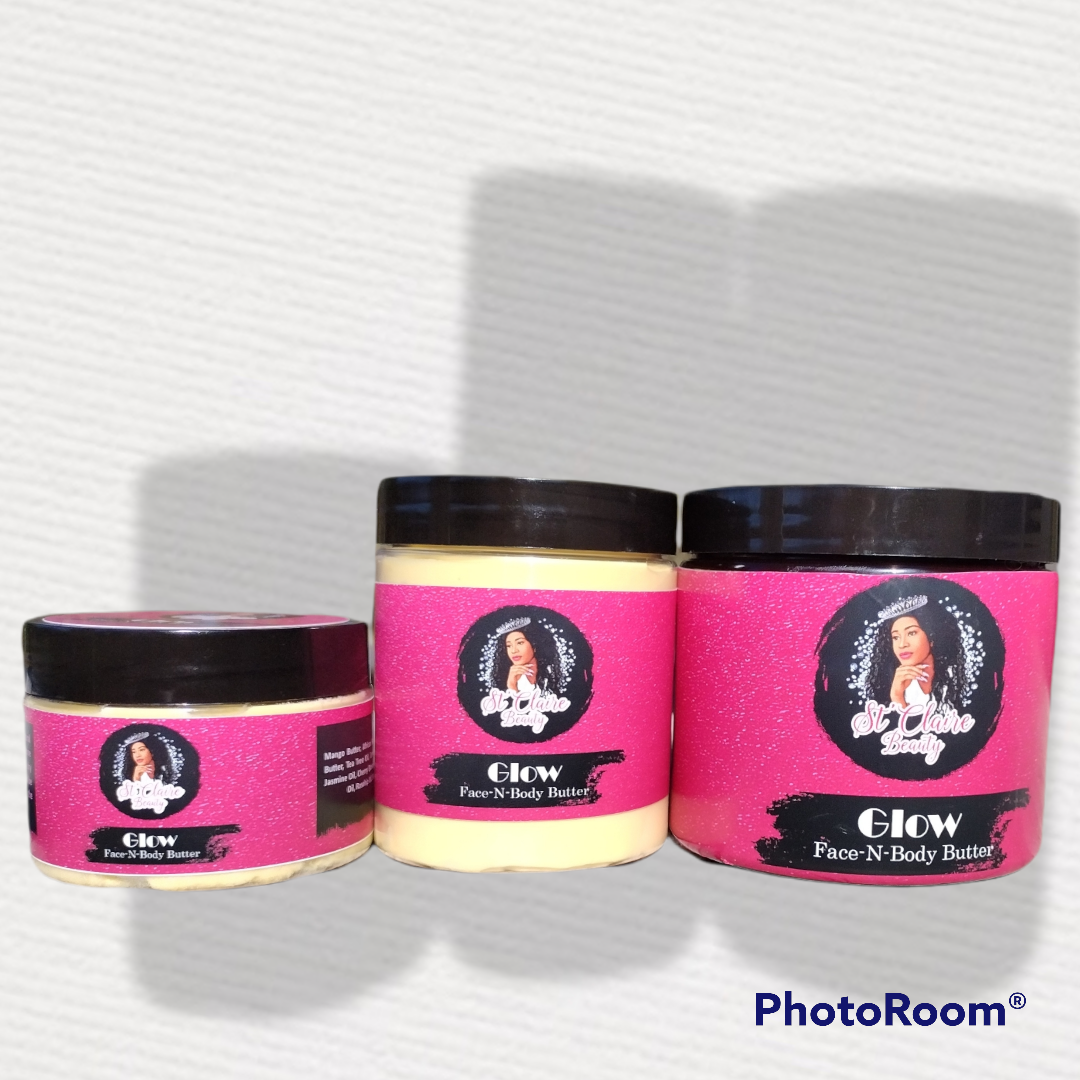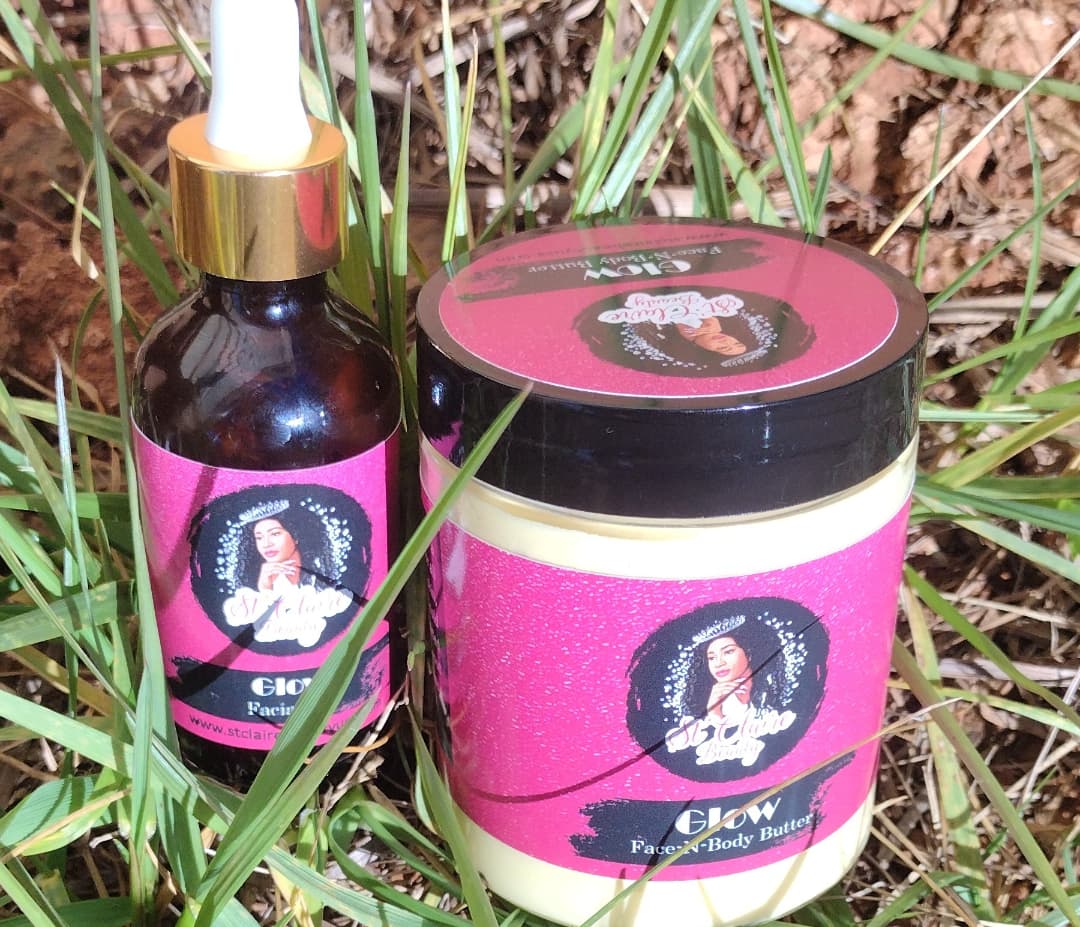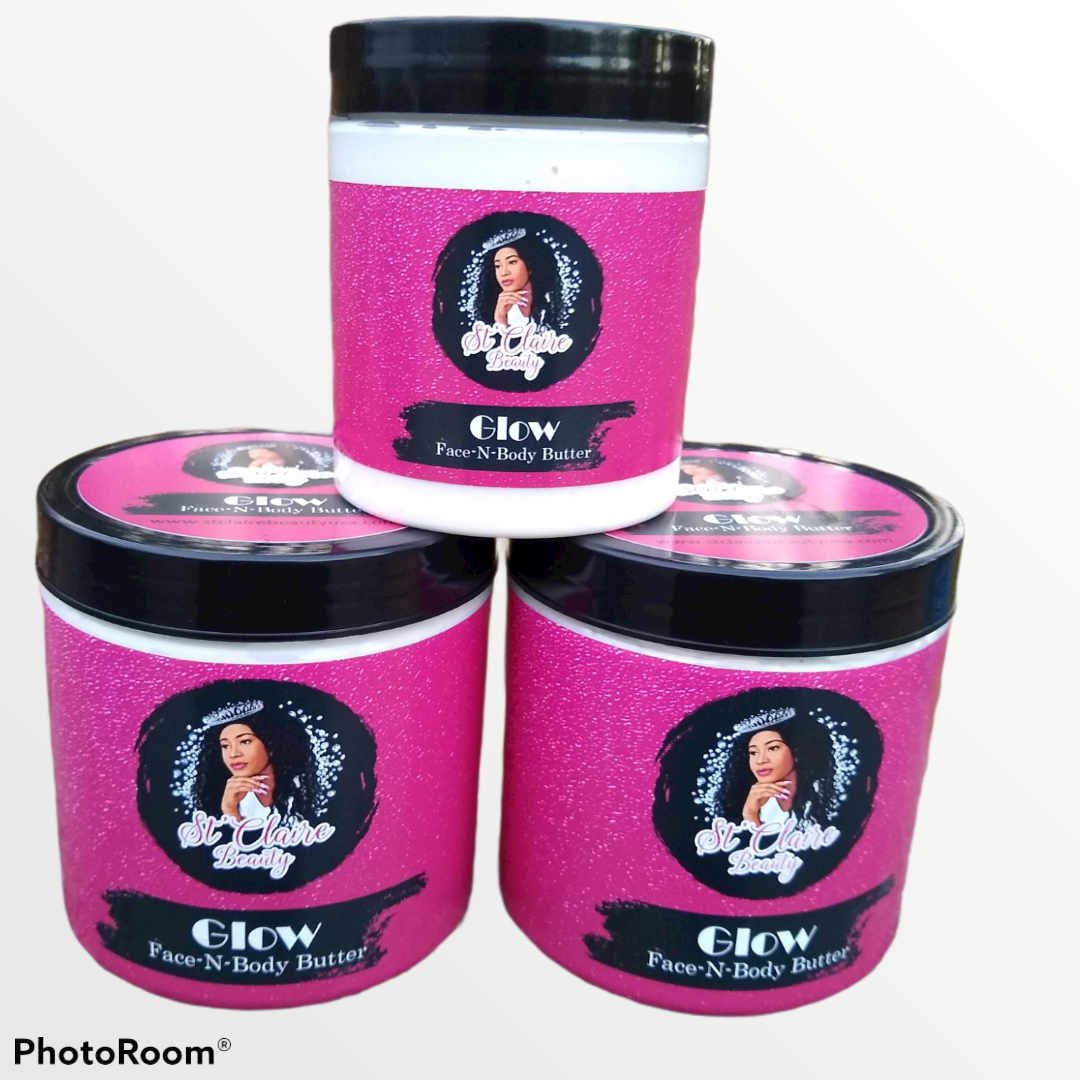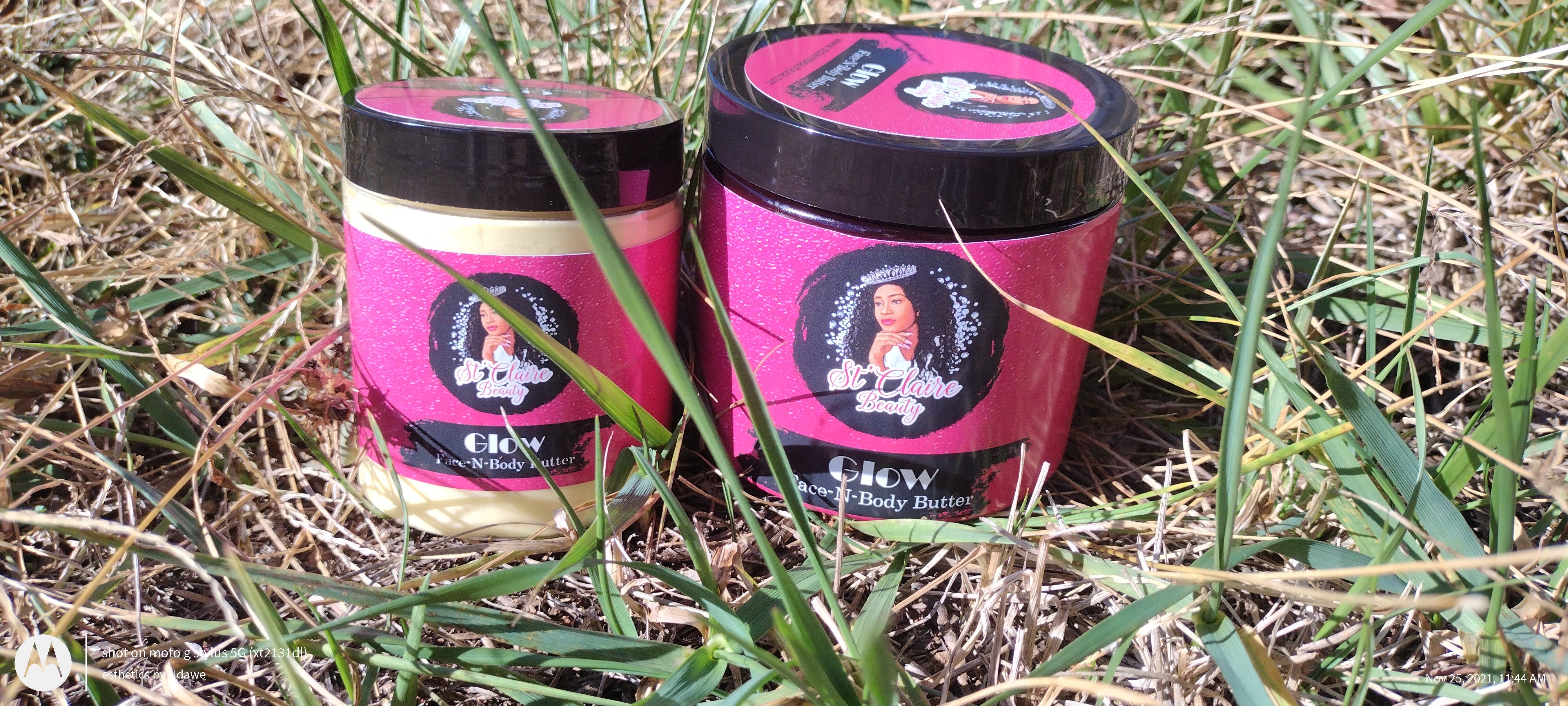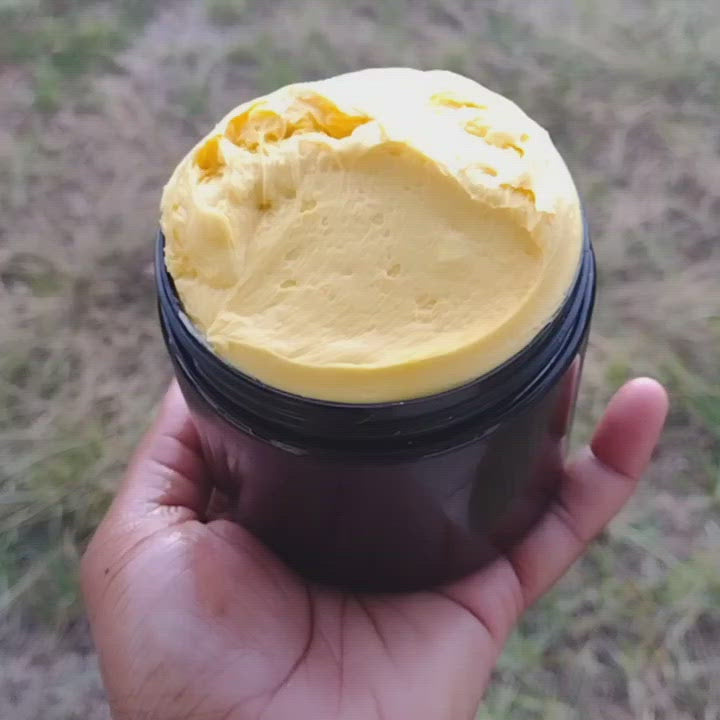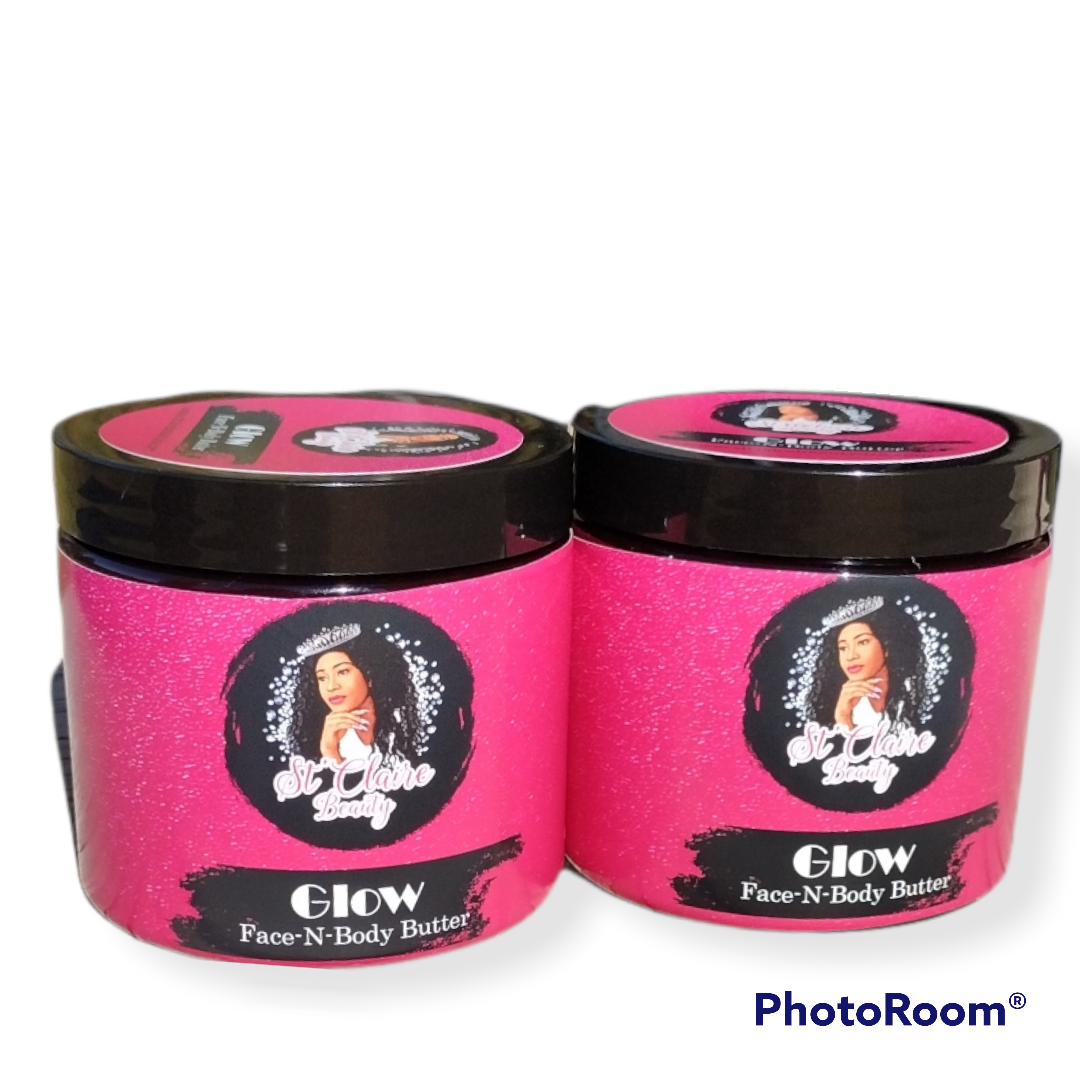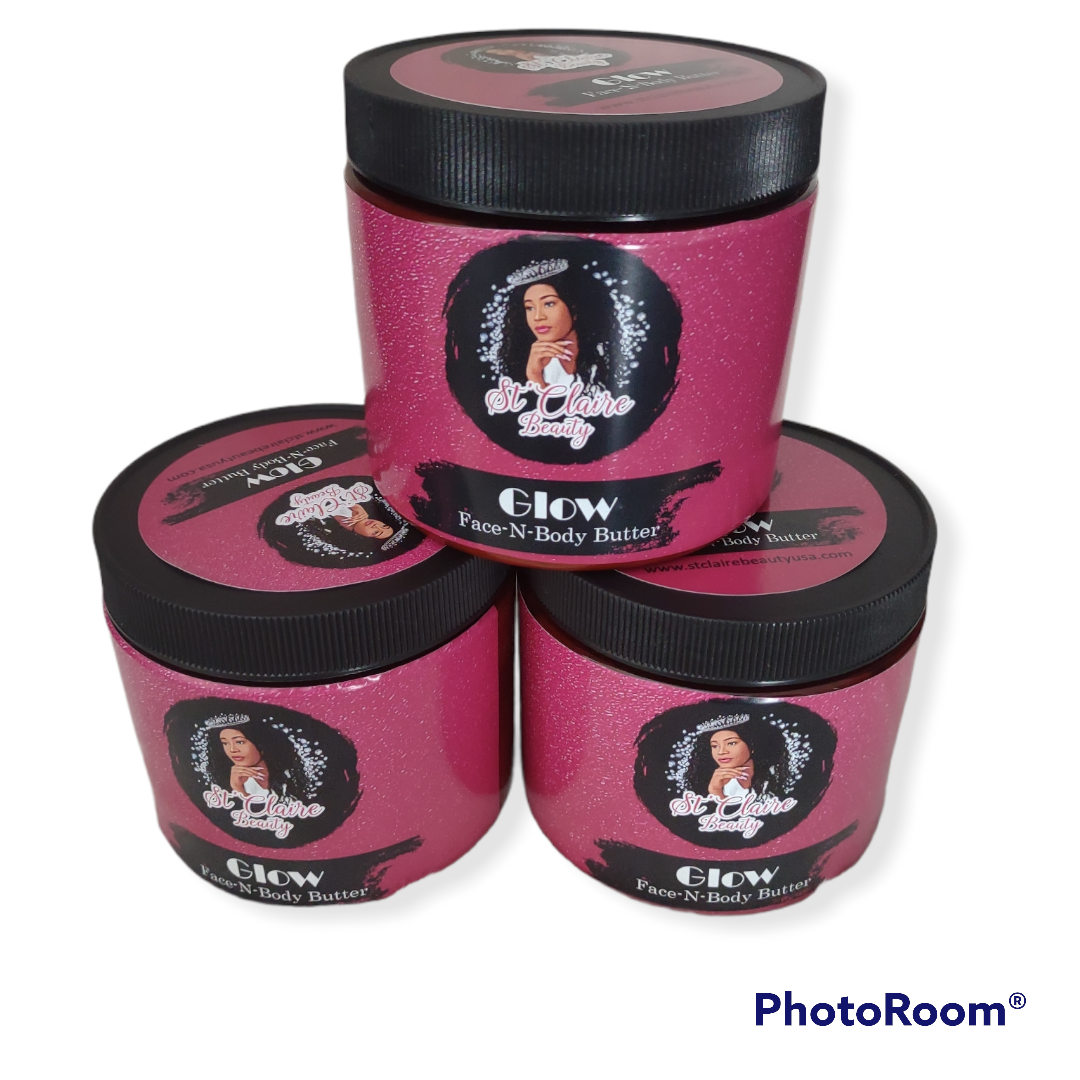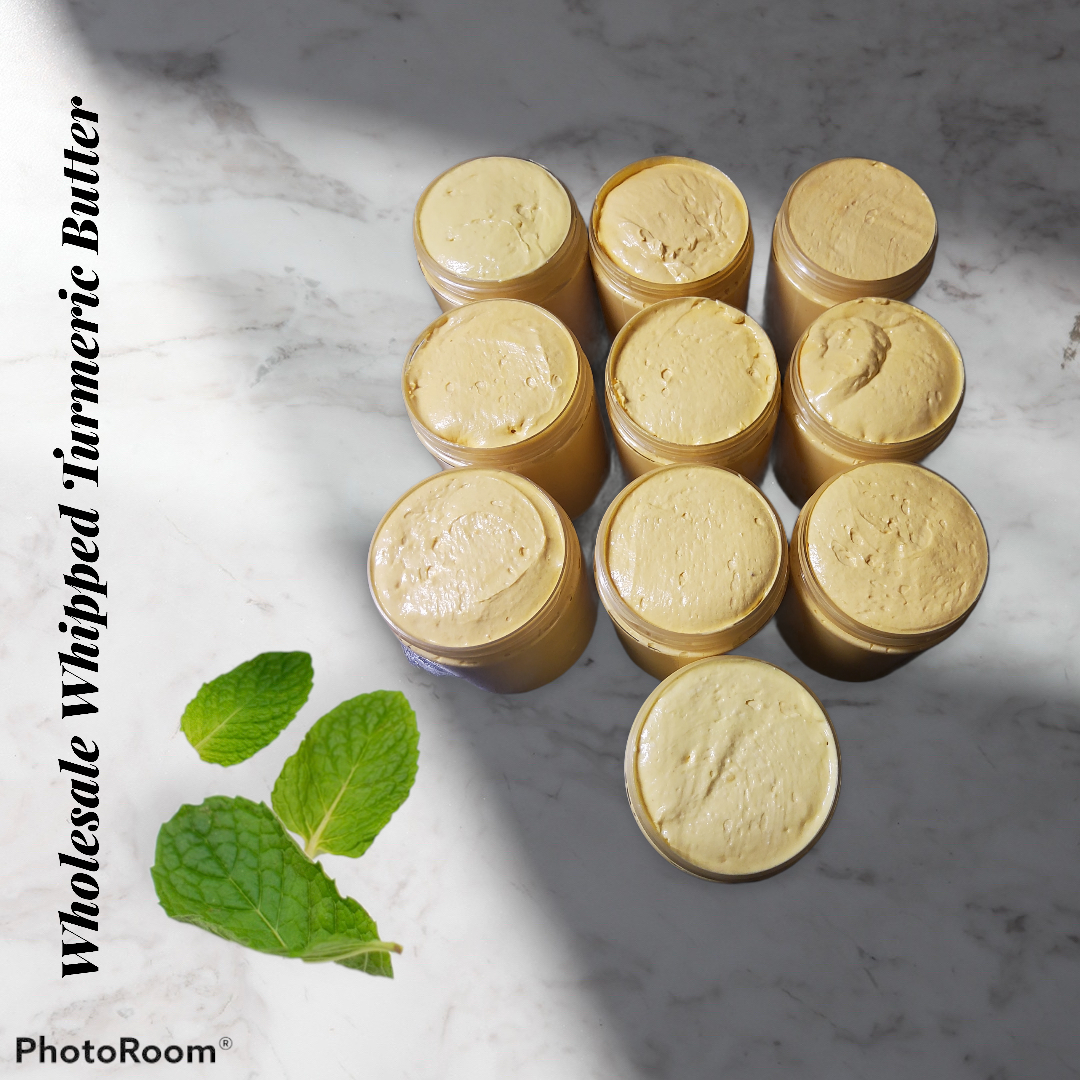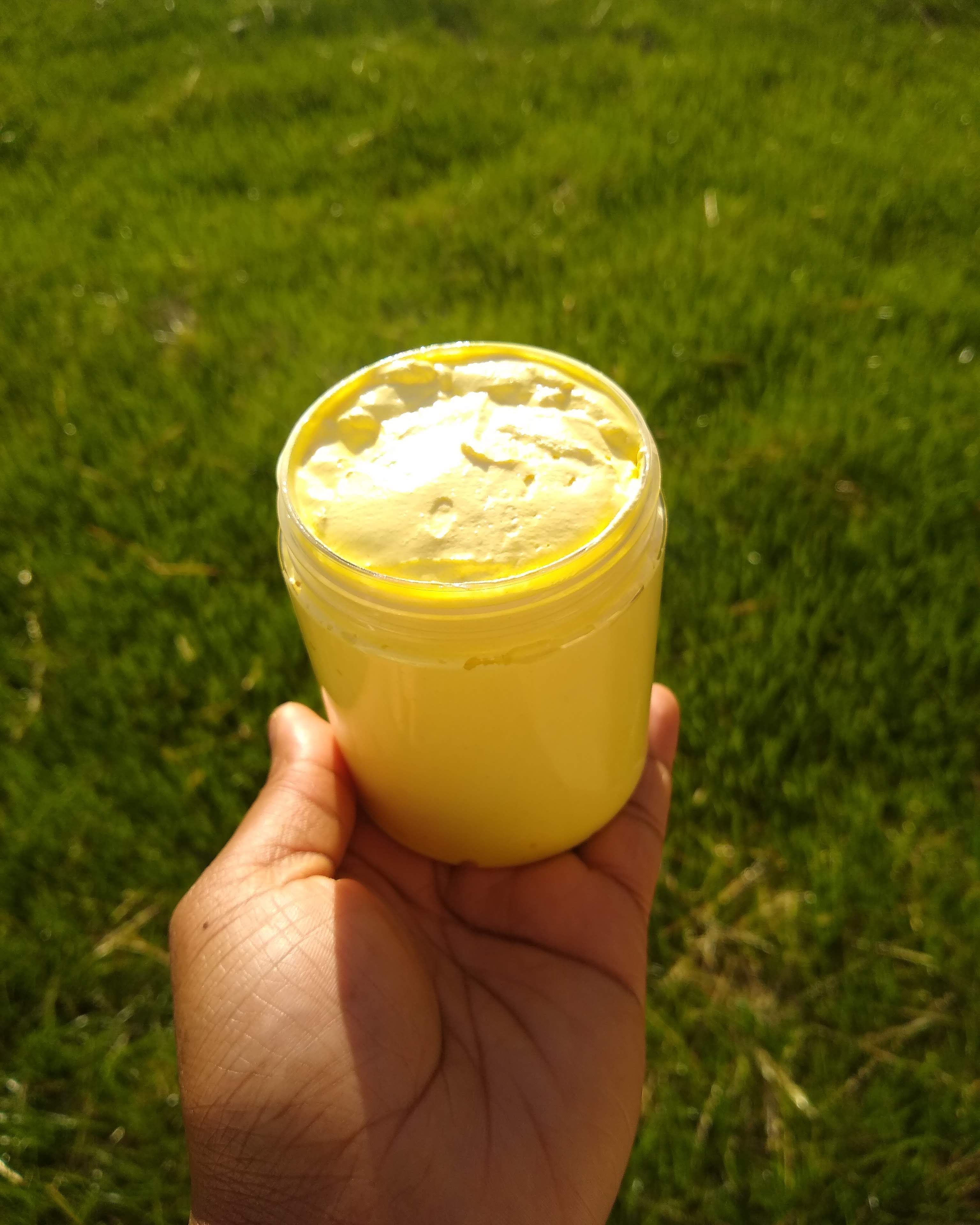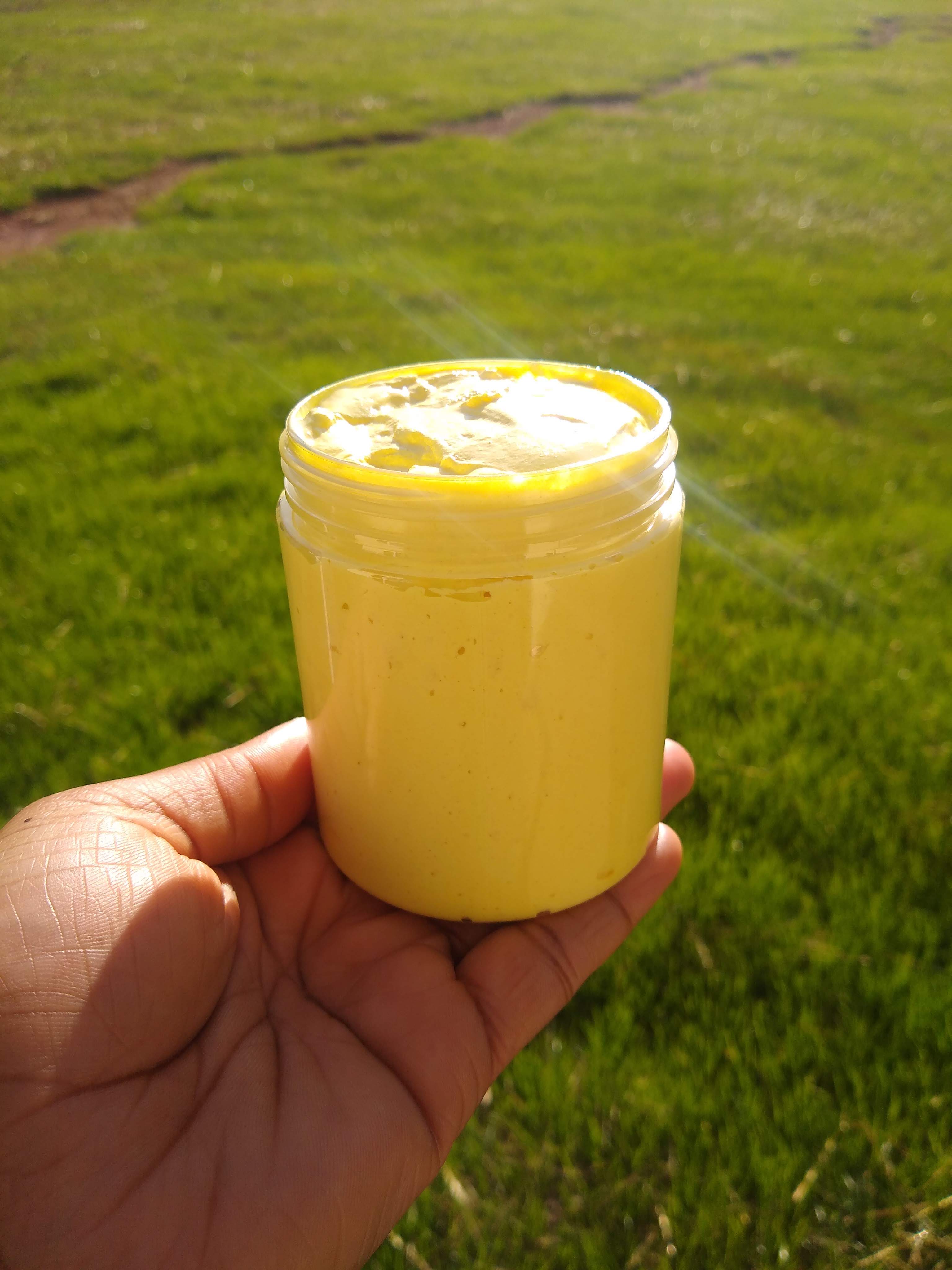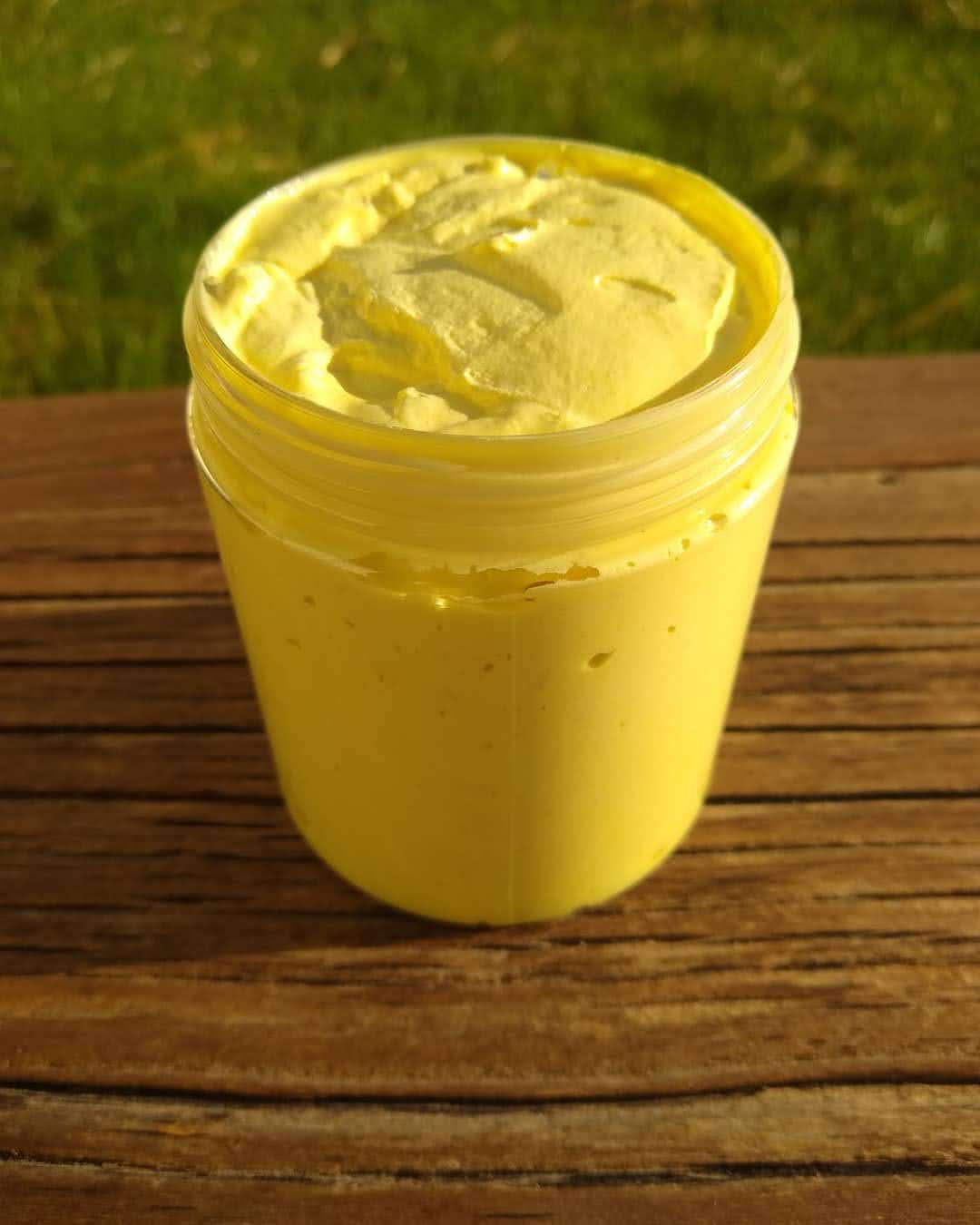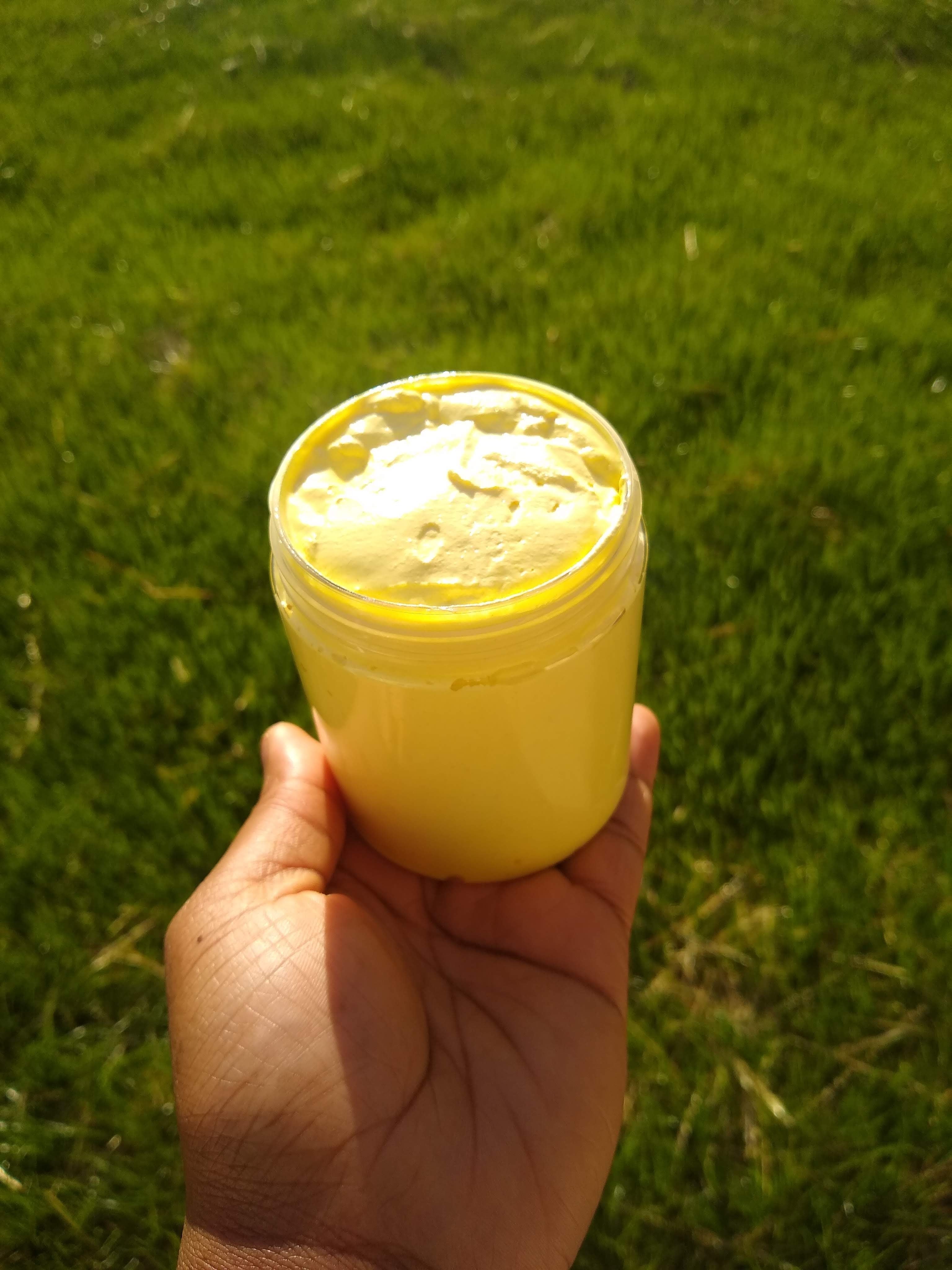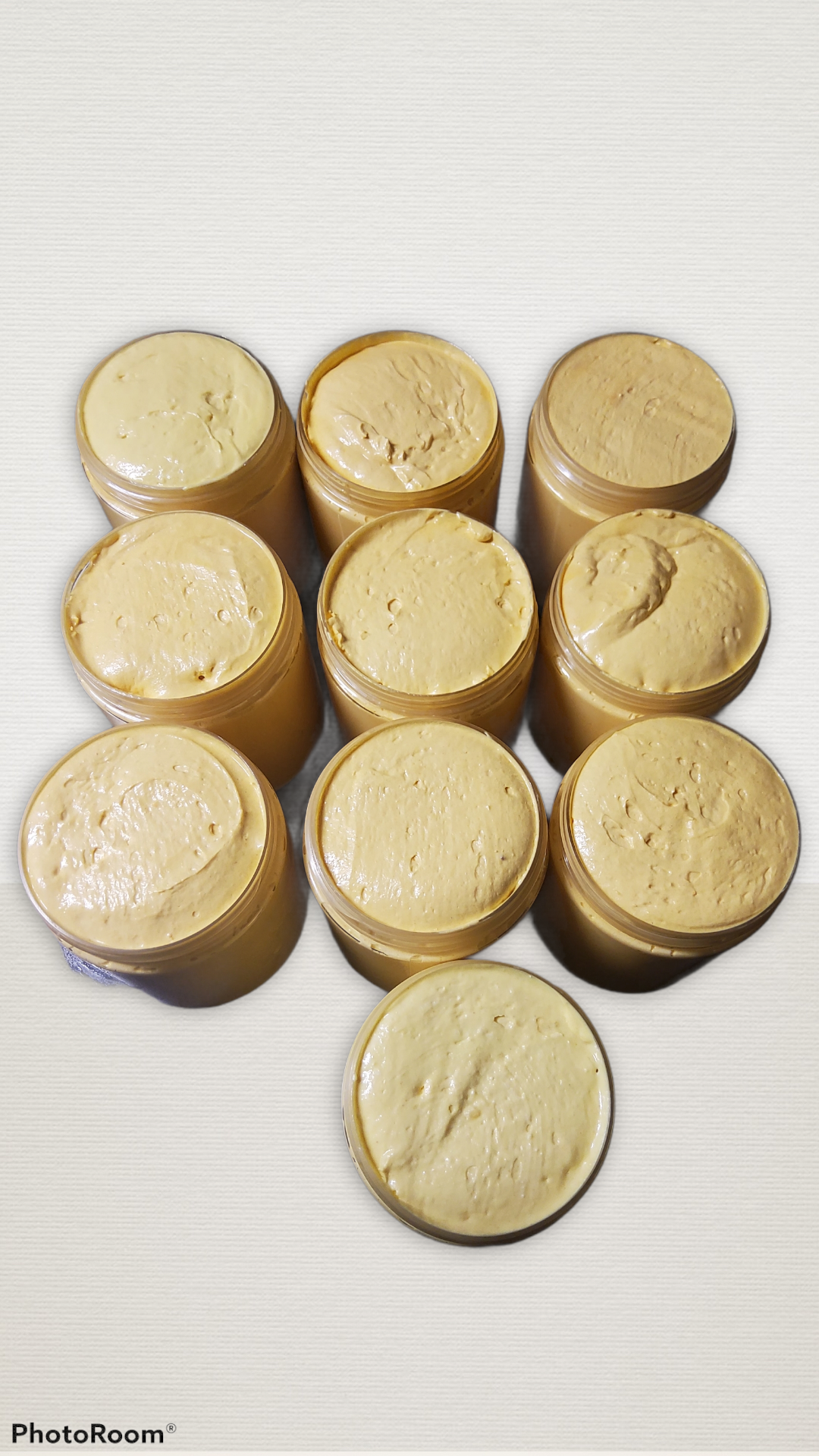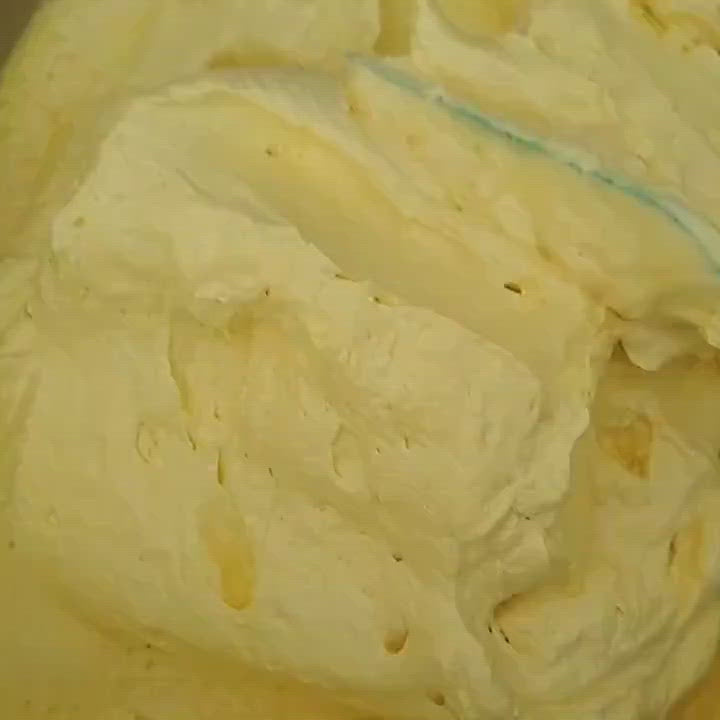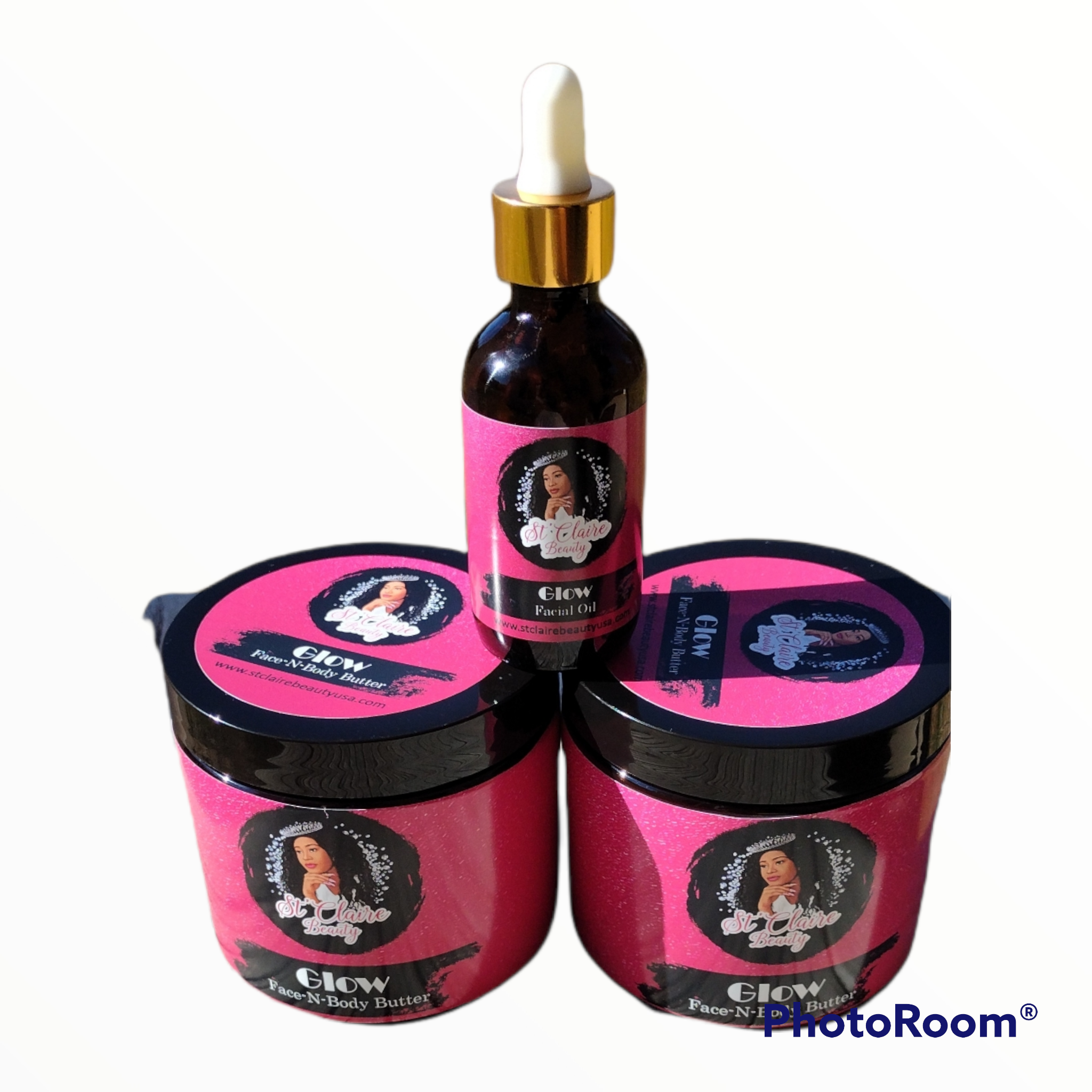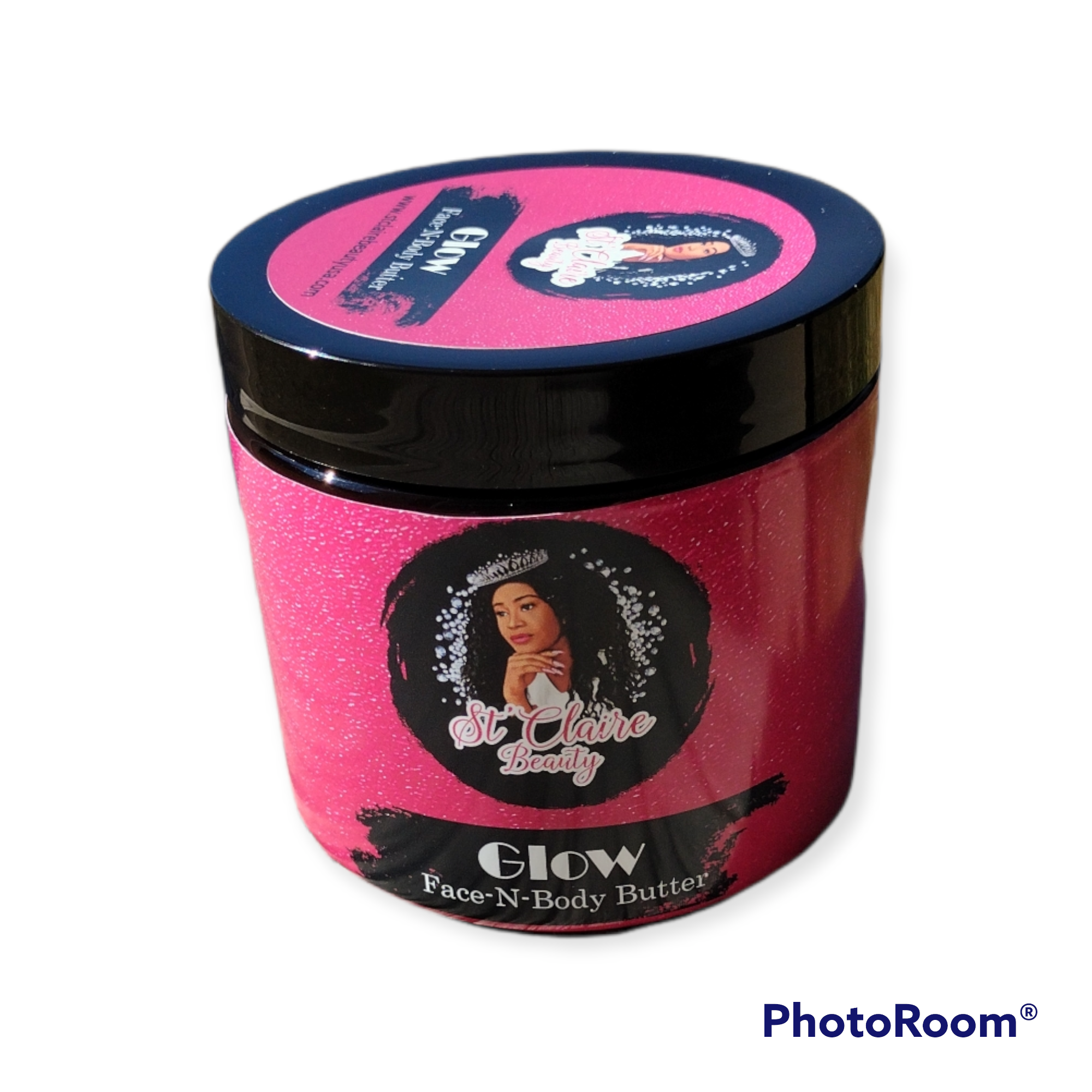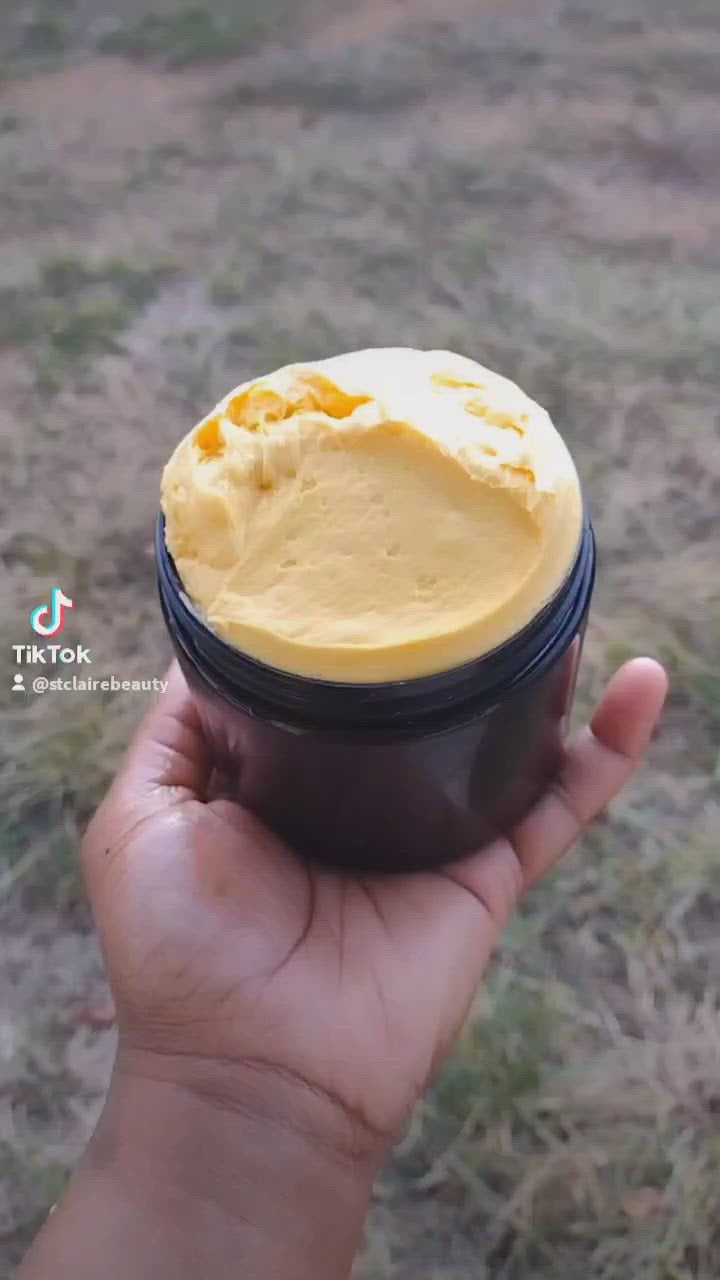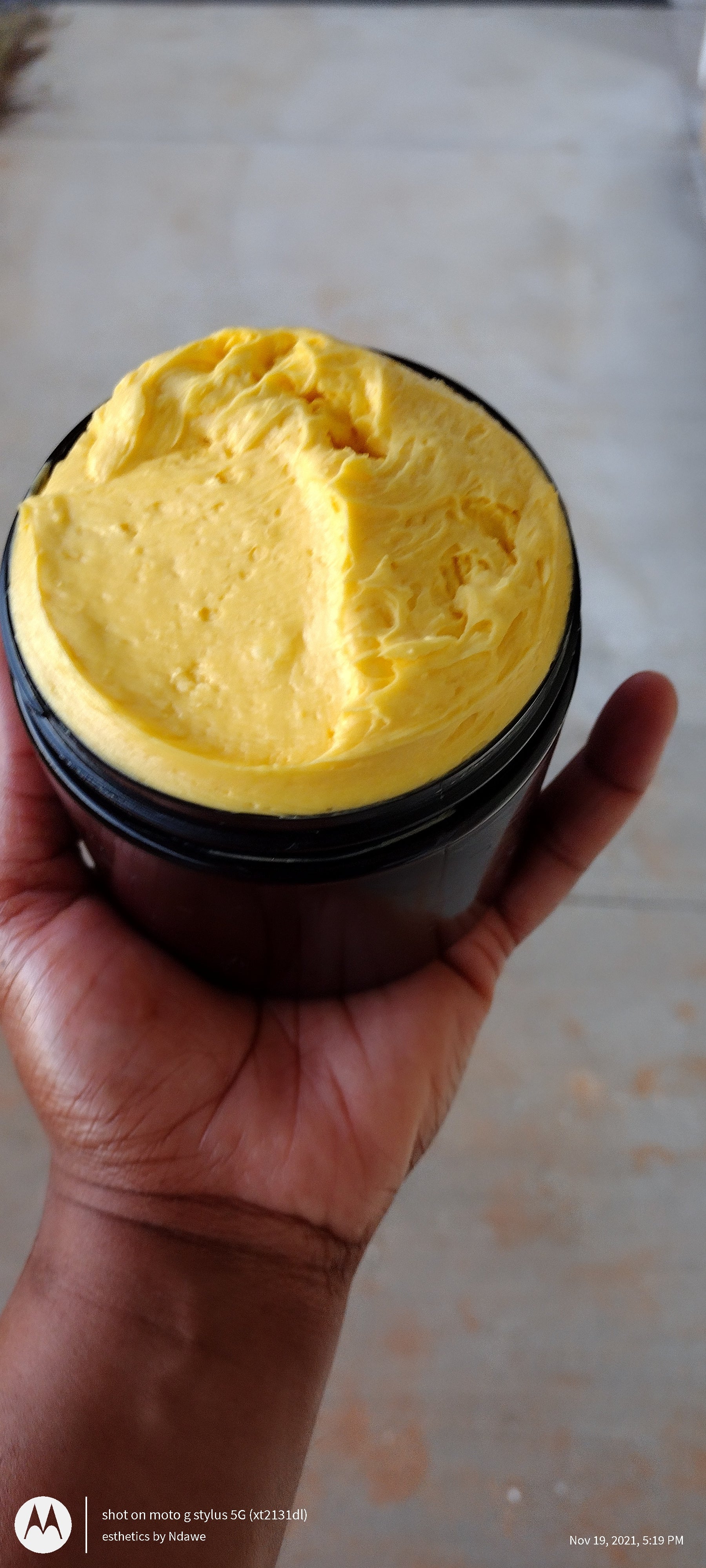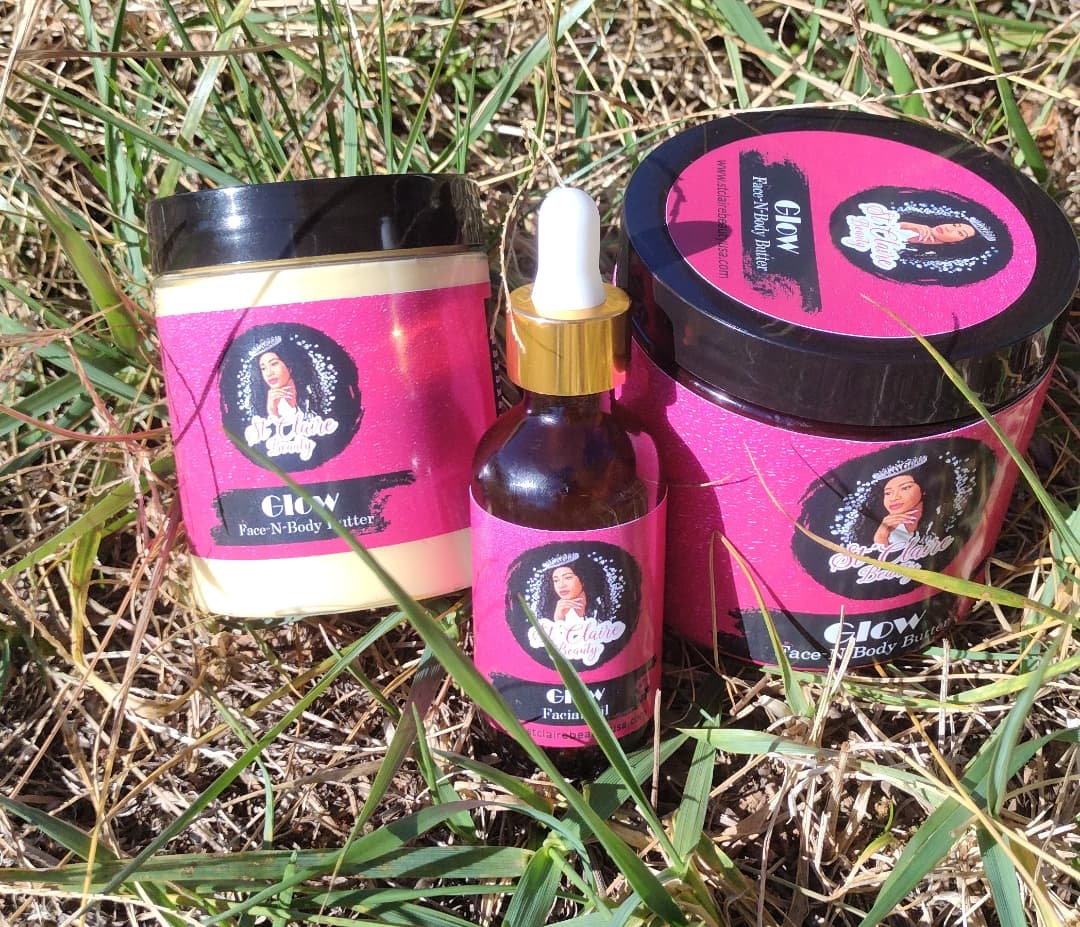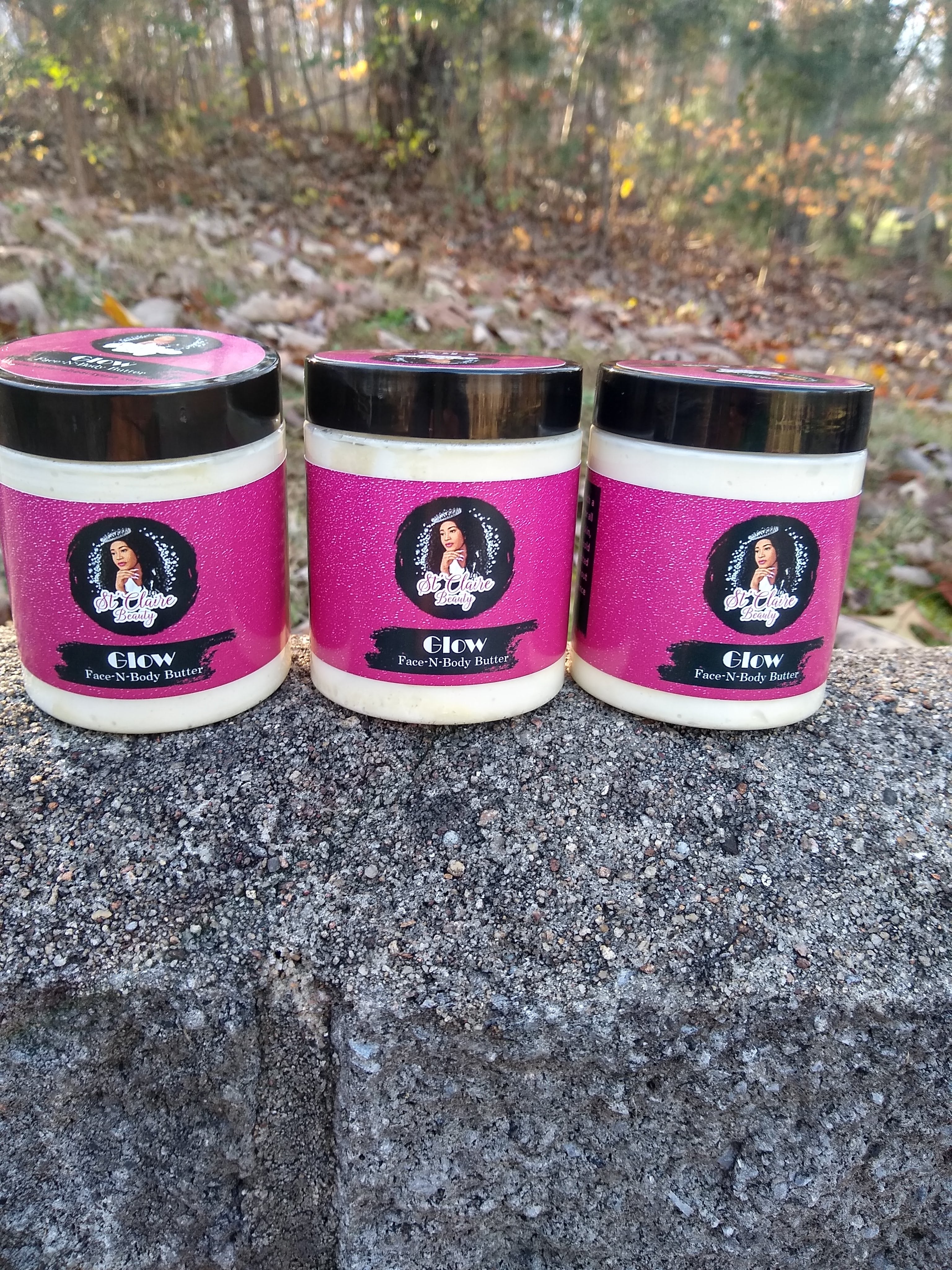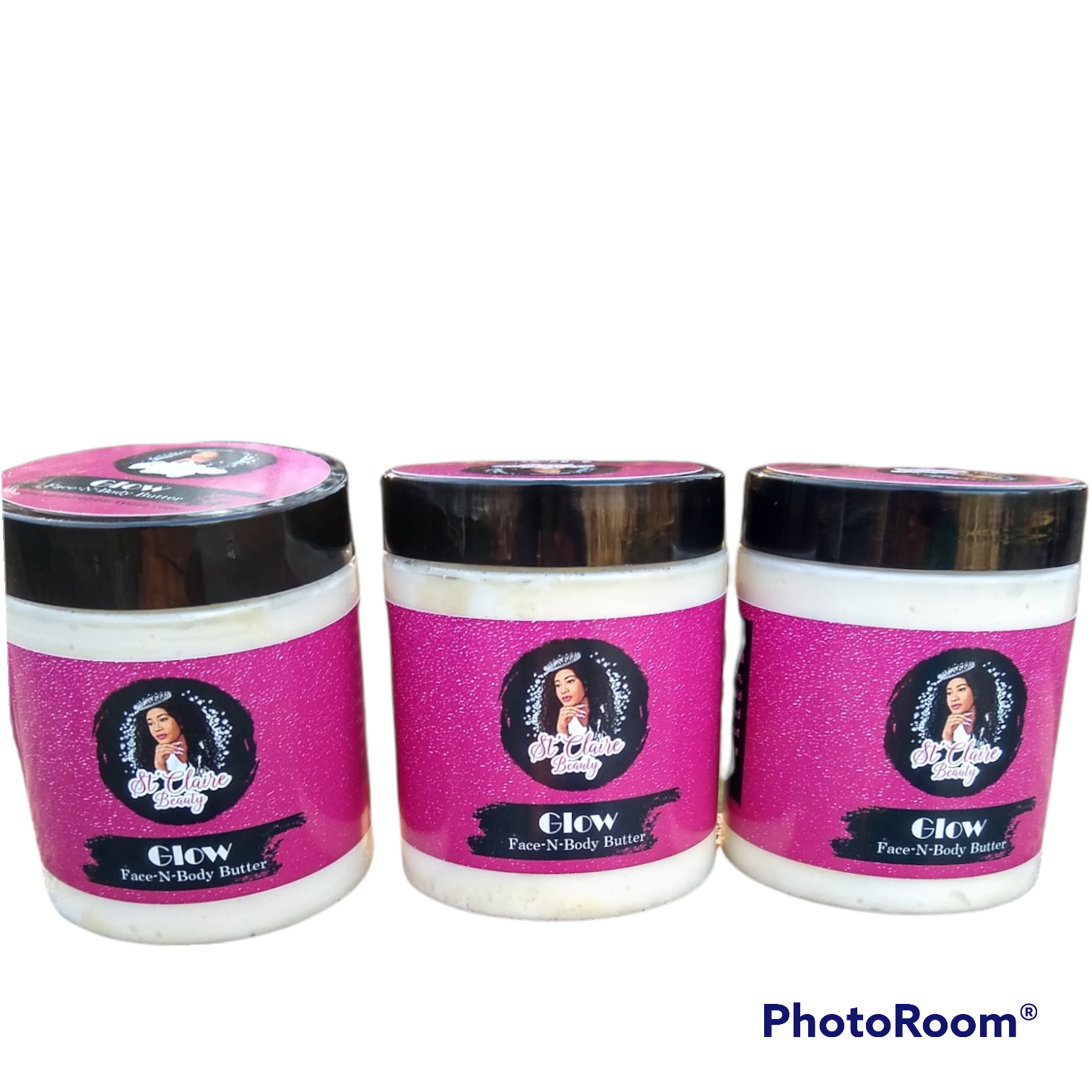 Triple Whipped Glow Turmeric Face-N-Body Butter features triple-whipped butter delivering intense hydration and nourishment to skin surfaces. Its unique blend of skin-loving ingredients, including turmeric, provides a natural boost of radiance. Ideal for everyday use and perfect for dry skin, this body butter is sure to keep skin looking and feeling its best.

Glow Face-N-Body Butter is made with Kokum butter and other carrier oils, that are great for the skin. Our Non-greasy formula leaves your skin, silky smooth. Great to use as occlusive /sealant after your serum, and moisturizer.

Benefits of Glow Face-N-Body Butter:

Highly moisturizing helps heal dry and cracked skin especially lips, elbows, knees and soles of feet.
It may also aid in improving the appearance of scars and stretch marks.
Our formula is rich in essential fatty acids, which softens the skin and help promote elasticity.
It boosts skin moisture
Its anti-inflammatory properties soothe skin problems
It could heal cuts and scrapes
It helps fight breakouts
provide glow and lustre to the skin.
may also revive your skin by bringing out its natural glow. 

Ingredients of Glow Butter: Yellow Shea butter, kokum butter, mango butter, almond oil, jojoba oil, grapeseed oil, sea buckthorn oil, buriti oil, turmeric powder, turmeric oil, carrot oil, papaya oil, neroli oil, salicylic acid powder, sunflower oil, emu oil, rosehip oil, calendula oil, wheat germ oil, apricot oil, squalane oil, safflower oil, rose oil, emullsfying wax, vegetable glycerin, avocado oil, Cyclomethicone, arrowwood, tea oil, zinc oxide, Vitamin E oil, and other oils. 

Directions: Use as occlusive/sealant or use on clean skin after cleansing. 

Disclaimer: Products contain herbs and essential oils, if you are allergic to these types of items please don't use the products, not liable or responsible for illness or allergic reaction. Please read the instructions and always do the 24-hour skin test as stated. If you have a Nut Allergy, as we use  Sweet Almond Oil, and coconut oil, or just have extremely sensitive skin, or severe skin conditions please consult your physician first before purchase. We will not be held liable. 

For EXTERNAL USE only! This Oil has ingredients made of nuts and seeds. Refer to the complete list of ingredients for possible allergens. A patch test is recommended. If an allergy occurs, stop using the product right away. This product is not intended to prevent, treat, diagnose, or cure any disease. This product and information on this page have not been evaluated by the FDA.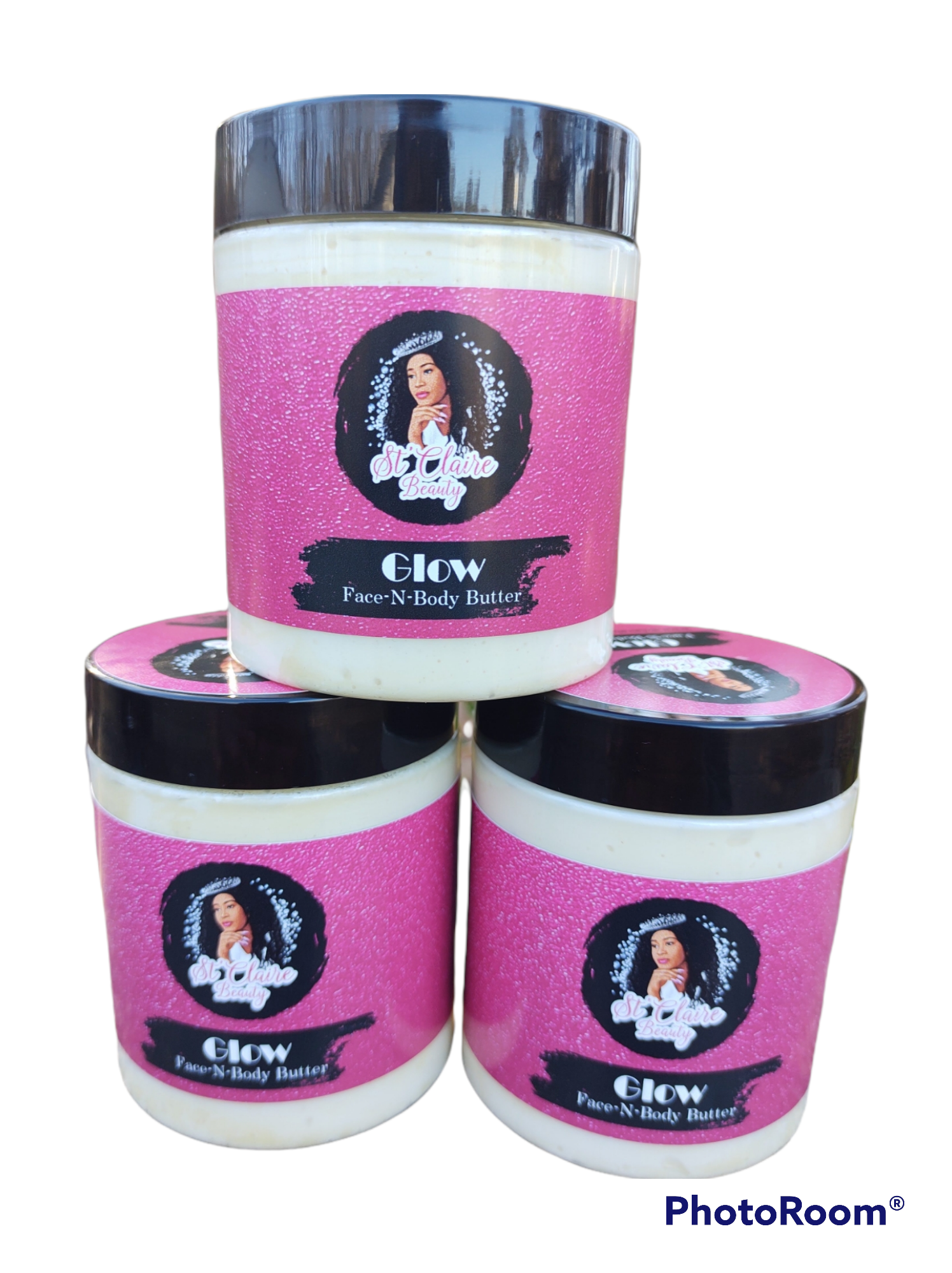 Triple Whipped Glow Turmeric Face-N-Body Butter
Sale price

$12.99 USD
Regular price

$10.00 USD
Choose options