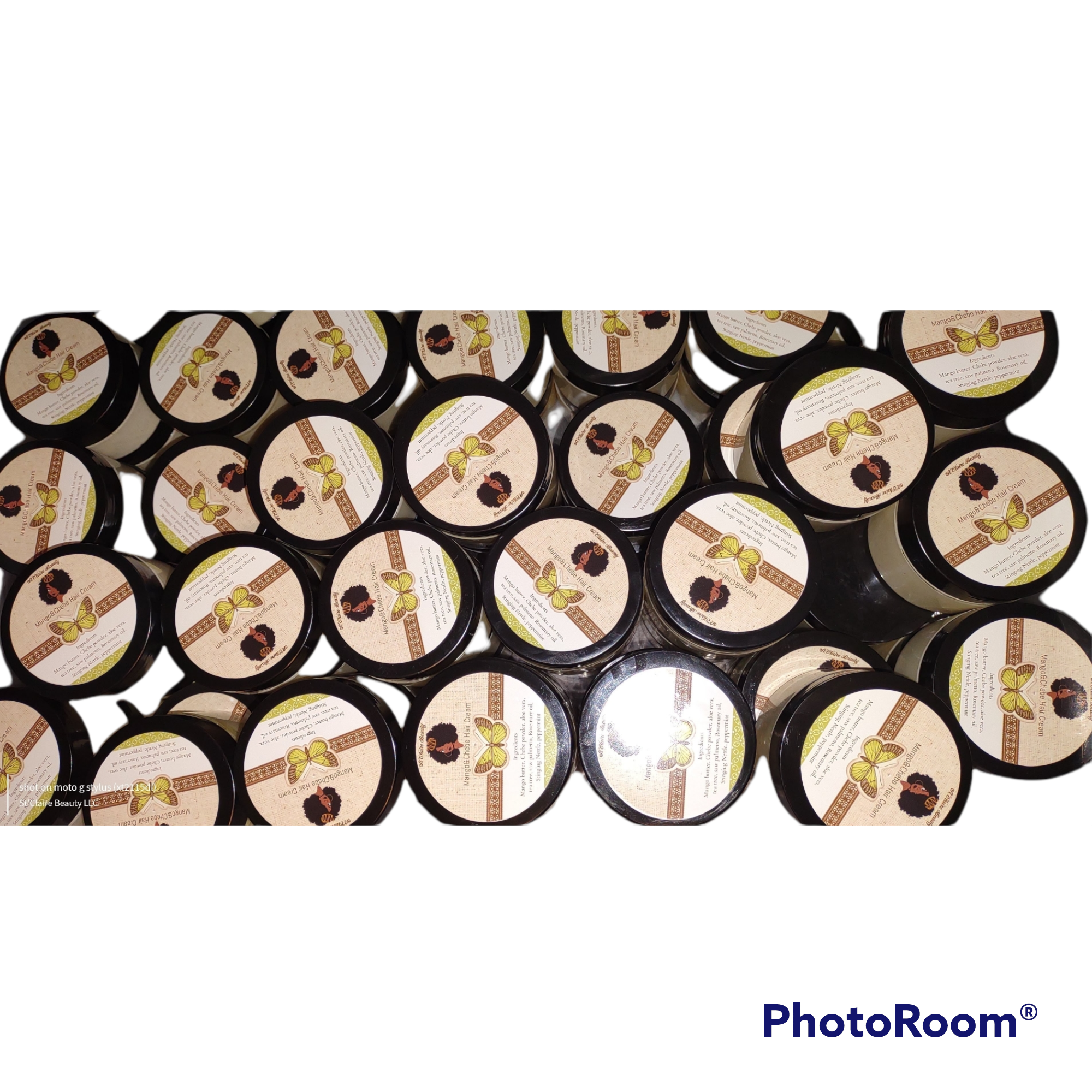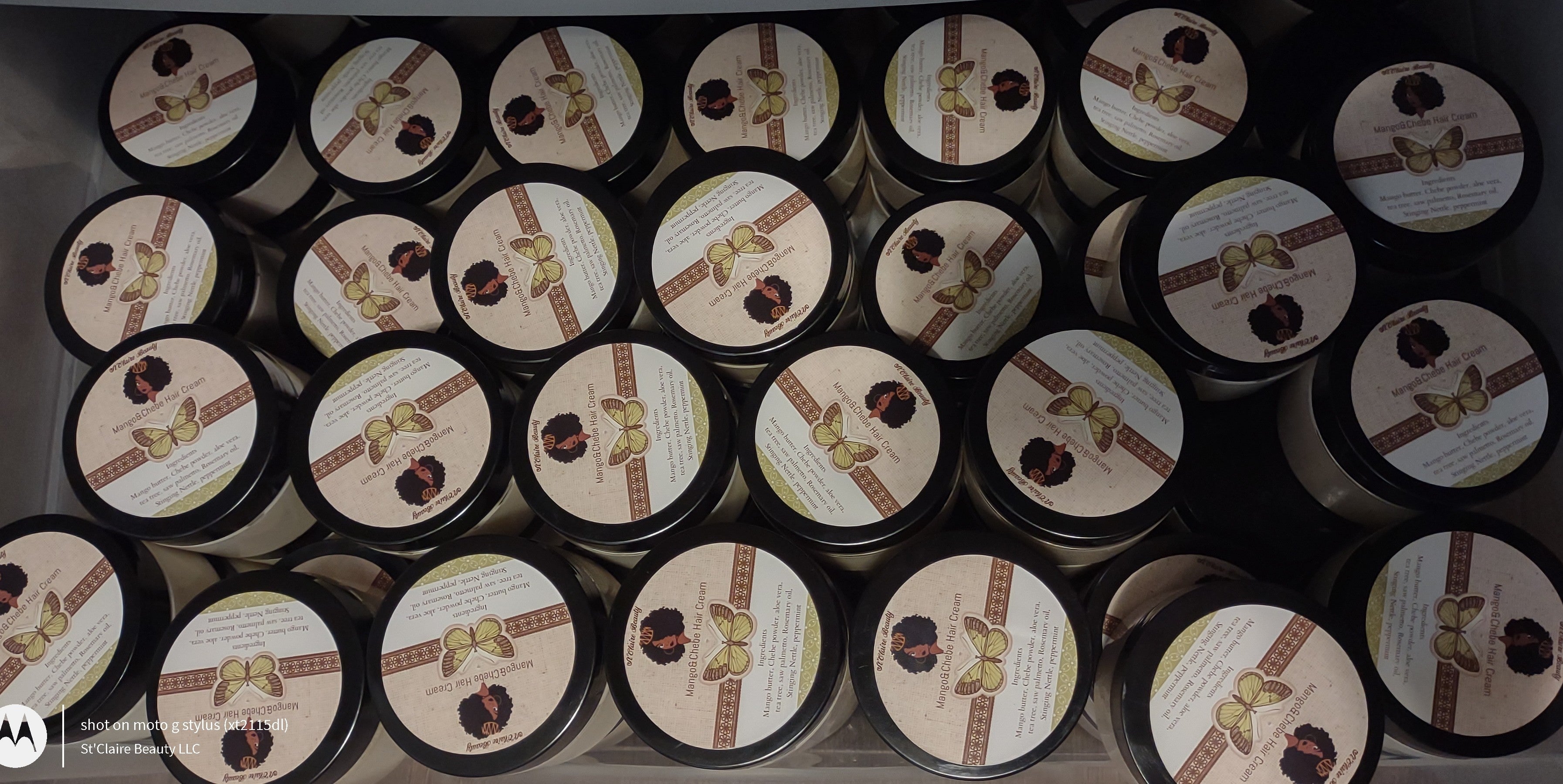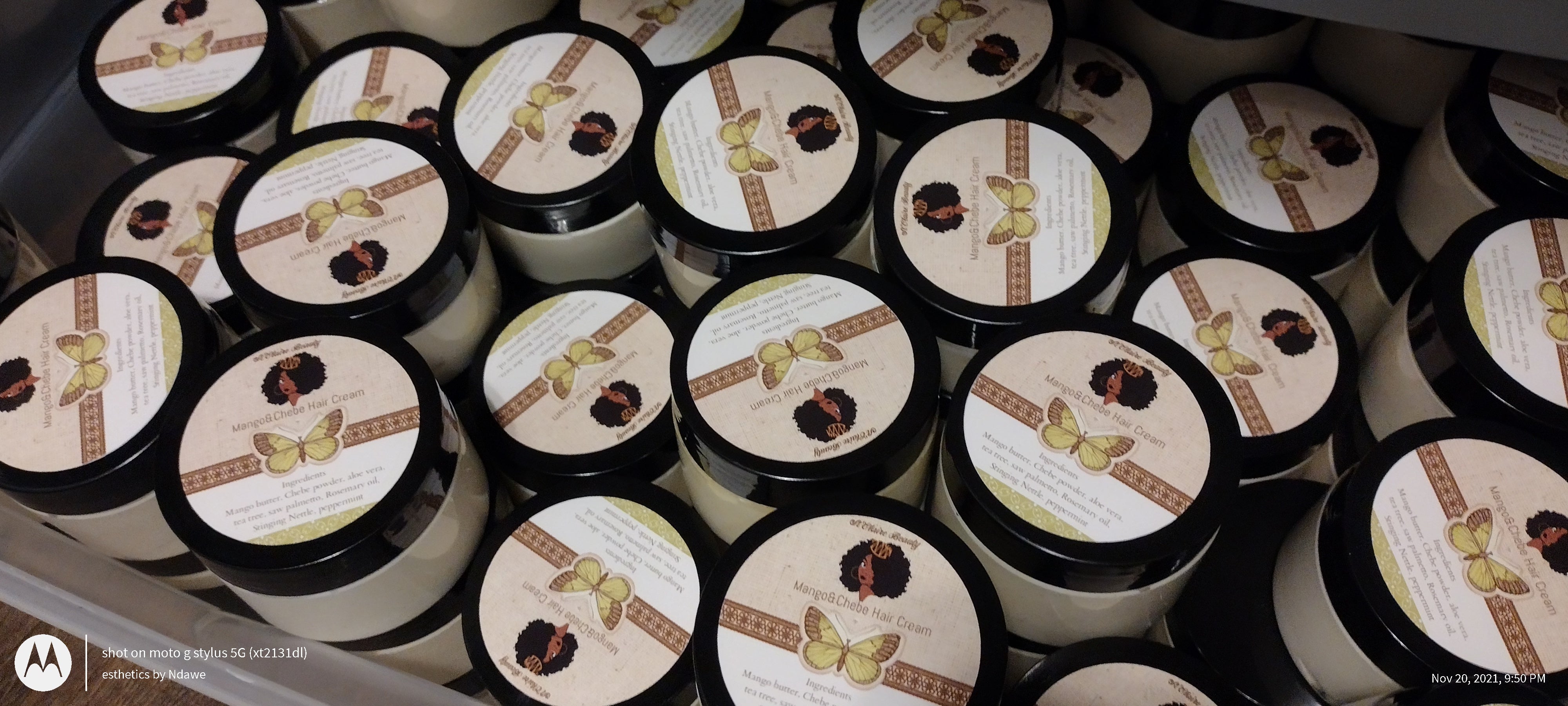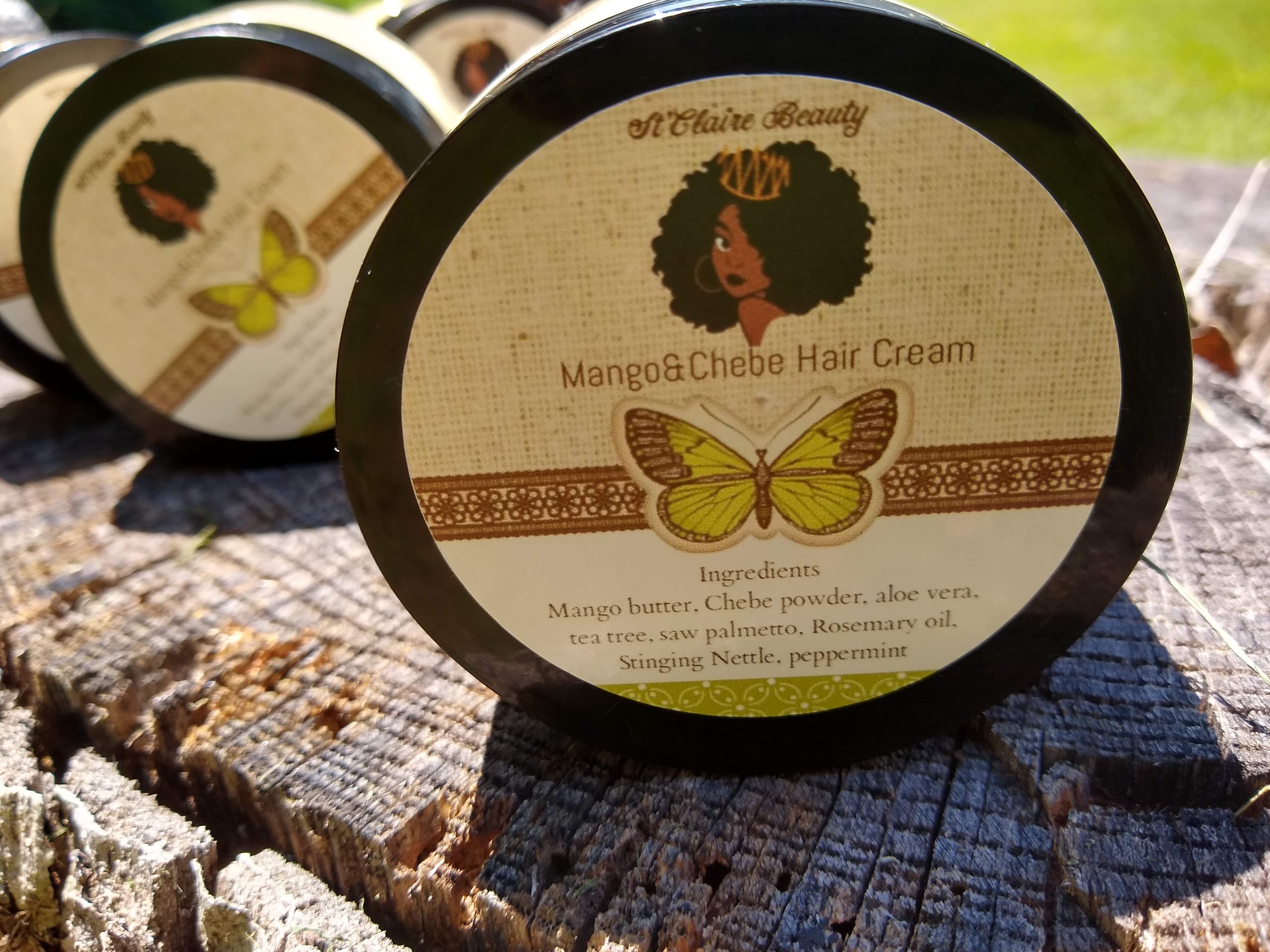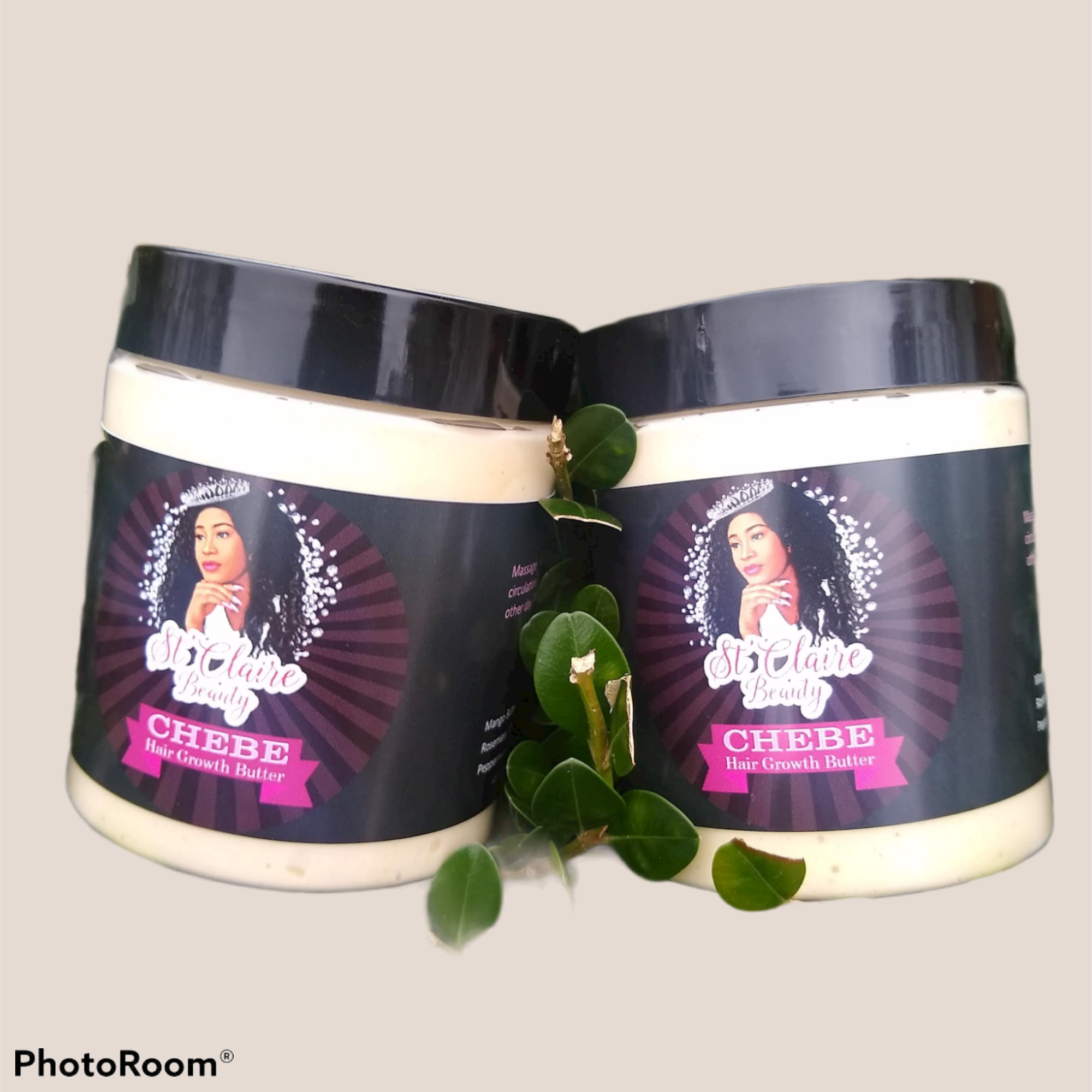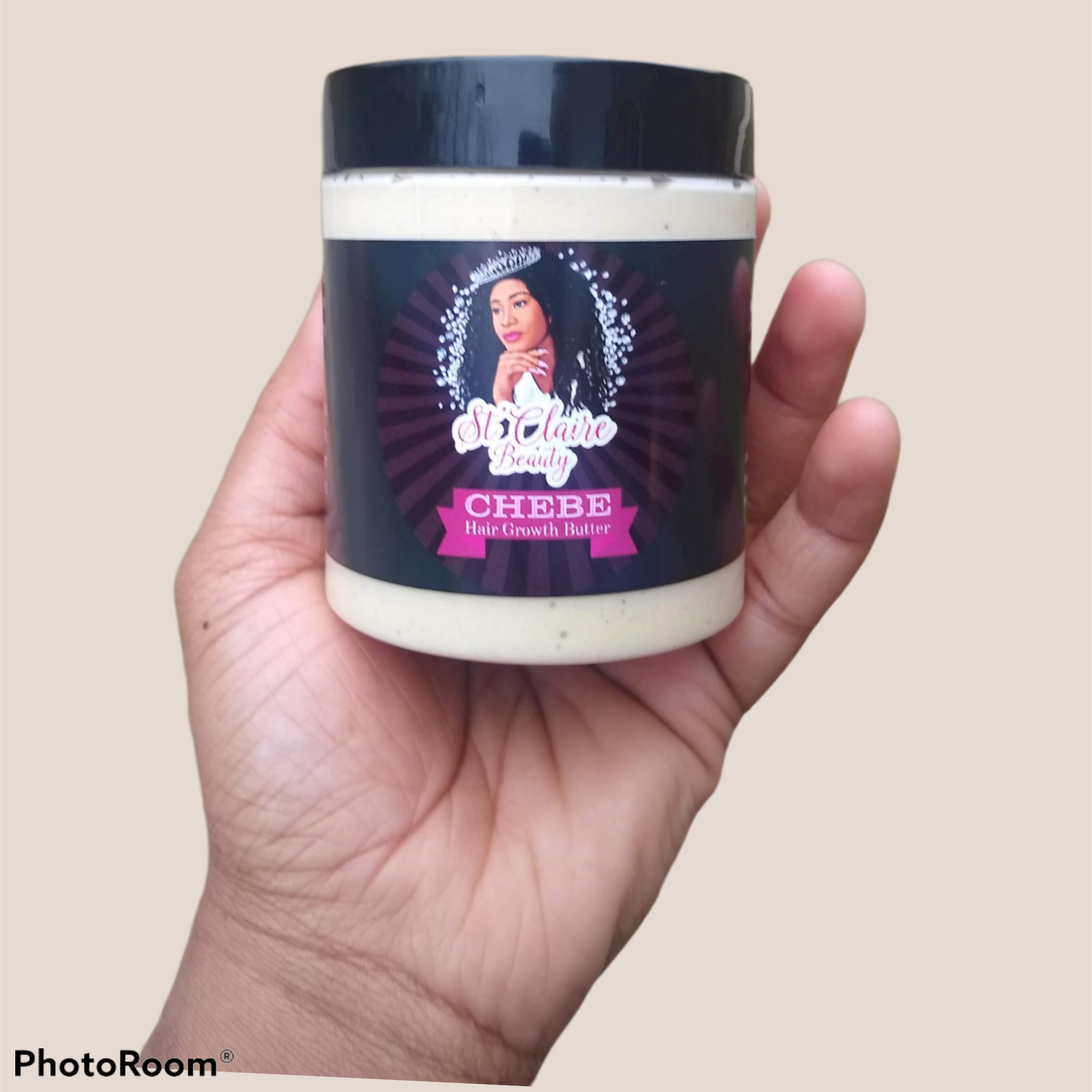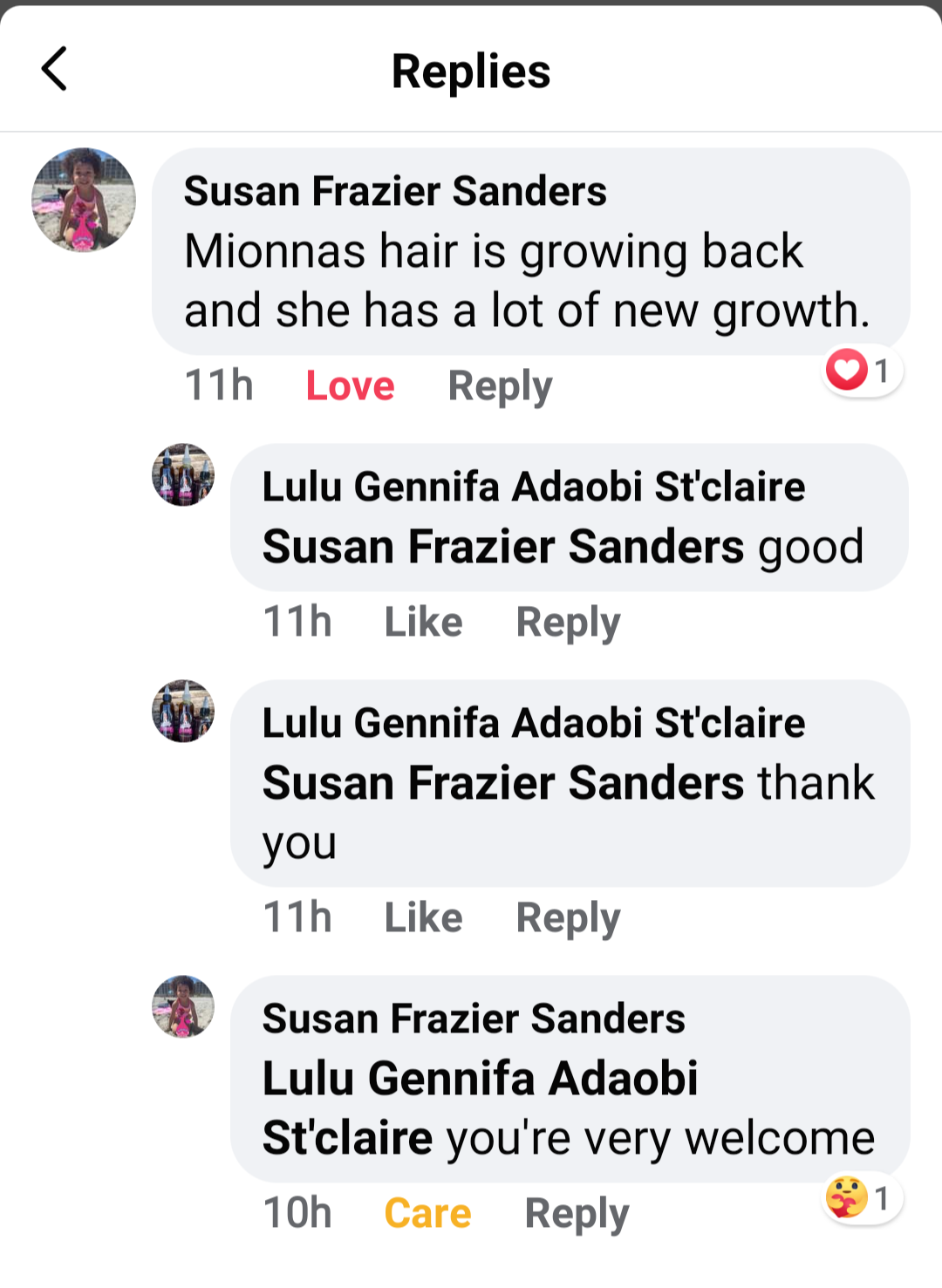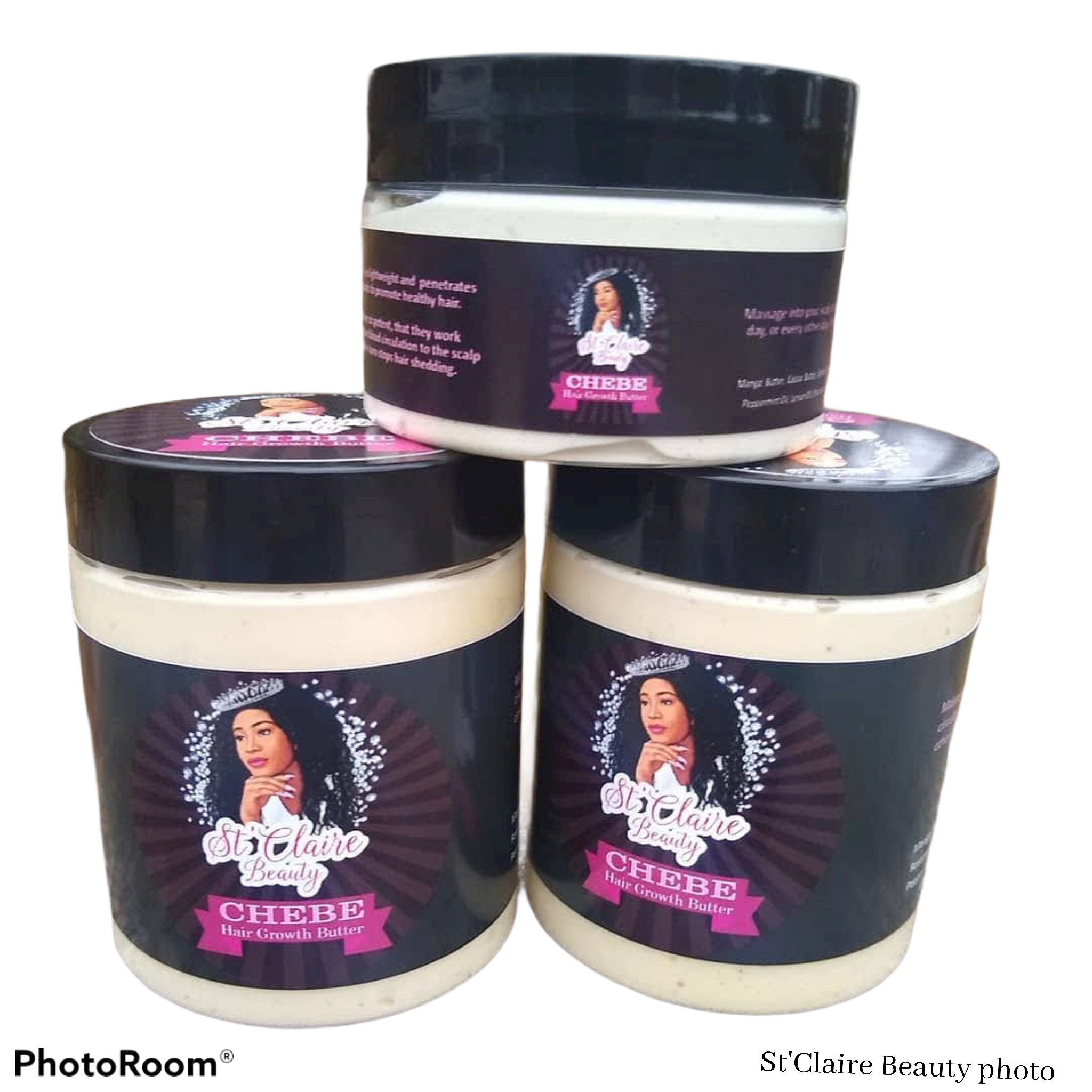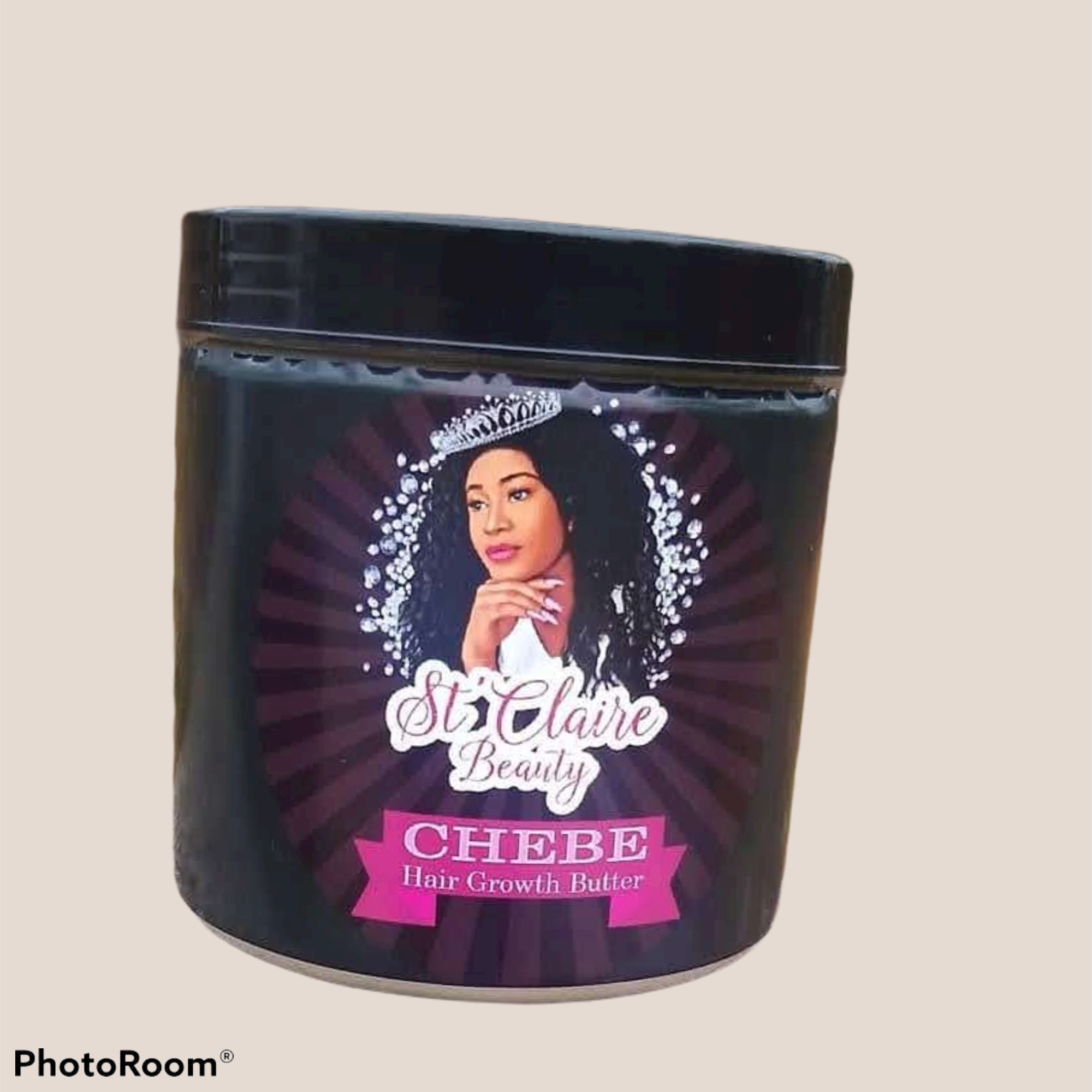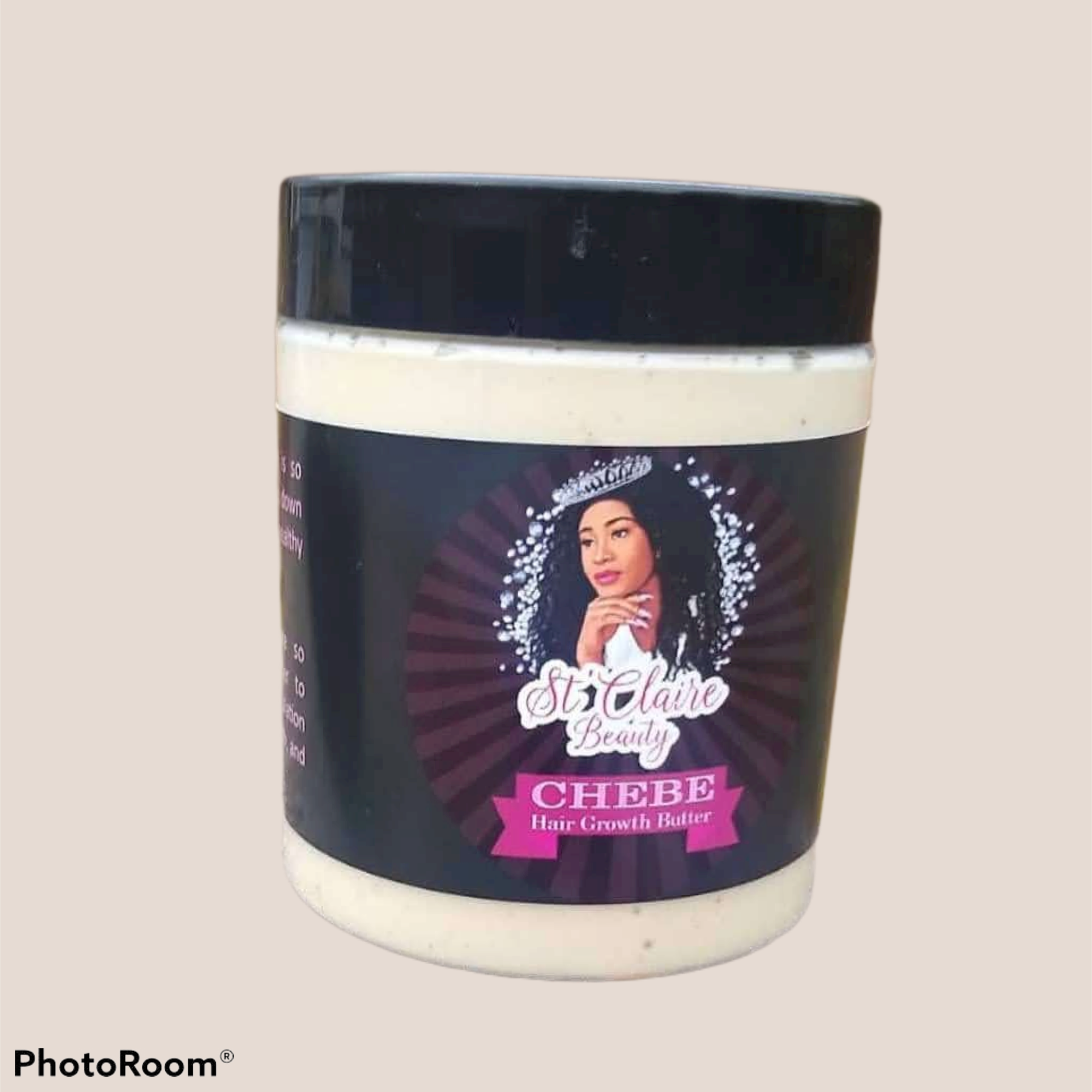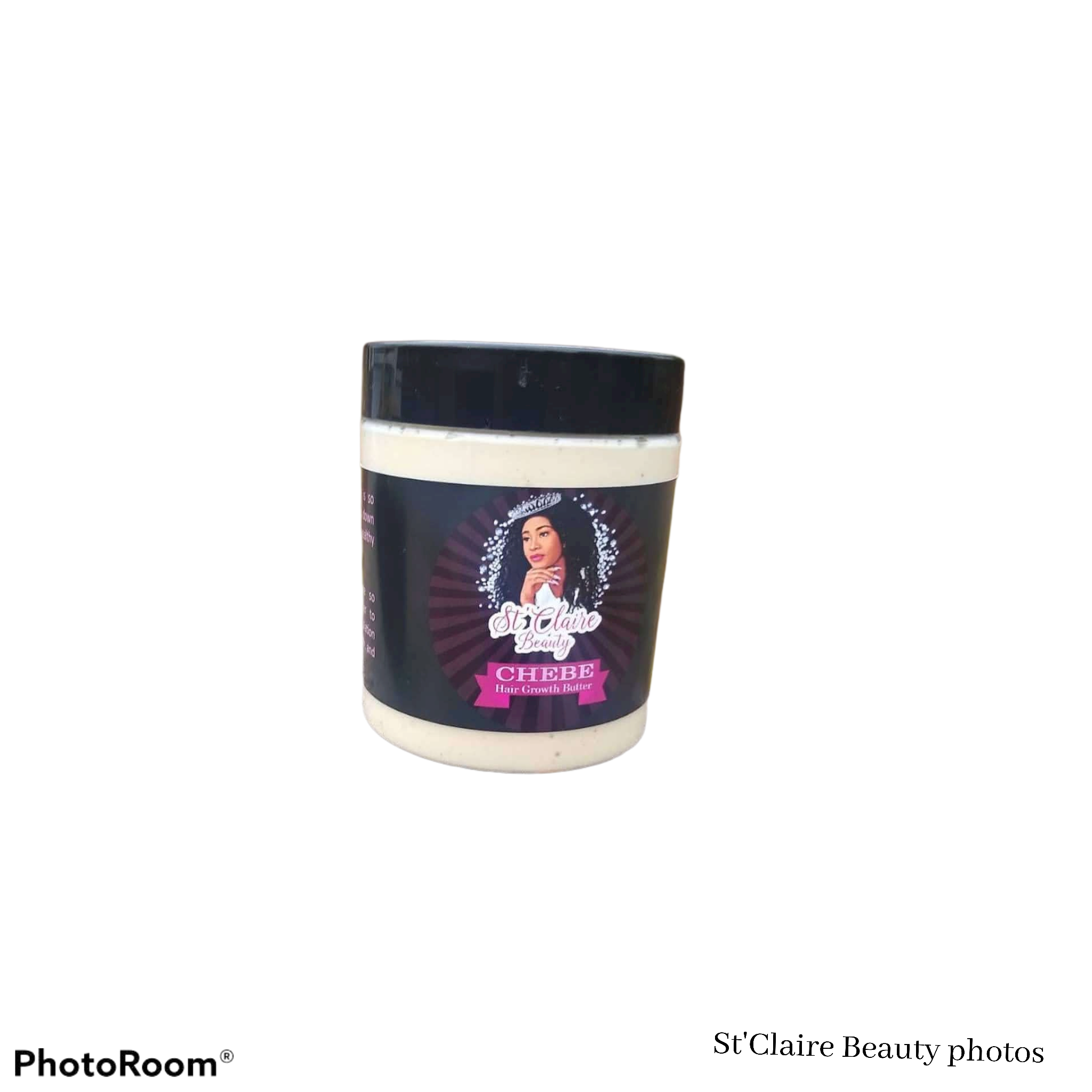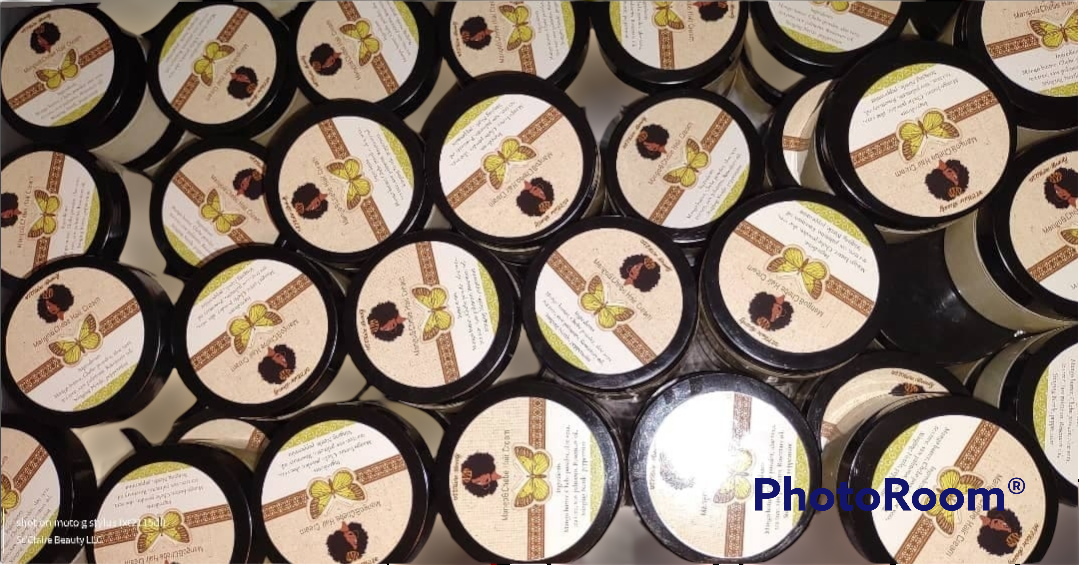 A new collection to the hair growth range is our new Chebe Hair butter is a leave-in butter.

 This grease-like butter/moisturizer was created with a lot of love, and great herbs like Stinging Nettle, Horsetail, peppermint, chebe, Aloe Vera, saw palmetto, tea tree, rosemary oil, and other natural ingredients such as mango butter, Shea Butter, Cocoa butter. 

 FYI: Please note that the butter has a slightly strong smell due to Chebe and Shea butter. 

 This butter is so lightweight and it penetrates deep down your hair strands to promote healthy hair.

  Together, these incredible ingredients and herbs are so potent, that they work great together to stimulate growth, moisturize, increase blood circulation to the scalp which promotes growth, which in turn stops hair shedding. 

 *Ingredients:

 Mango butter, cocoa butter, chebe powder, saw palmetto, Rosemary oil, Stinging Nettle, Horsetail, tea tree, peppermint oil, lemon oil, shea butter, Fenugreek, MSM, Amla, Aloe vera, Hibiscus powder, and my growth oil.

Directions:

There are various ways this cream can be used

Apply once a day or every other day for noticeable results 

Apply every day while wearing protective styles such as braids, wigs, weaves, extensions, etc. 

Use 2x a day, or every other day, massage into your scalp to promote blood circulation.

The cream can be used daily if your scalp is always dry, but it can be used every other day as well. Use it as a moisturizer for your scalp or just to tame flyaways. 
Chebe Butter for Hair Growth
Sale price

$19.95 USD
Regular price

$40.00 USD
Choose options