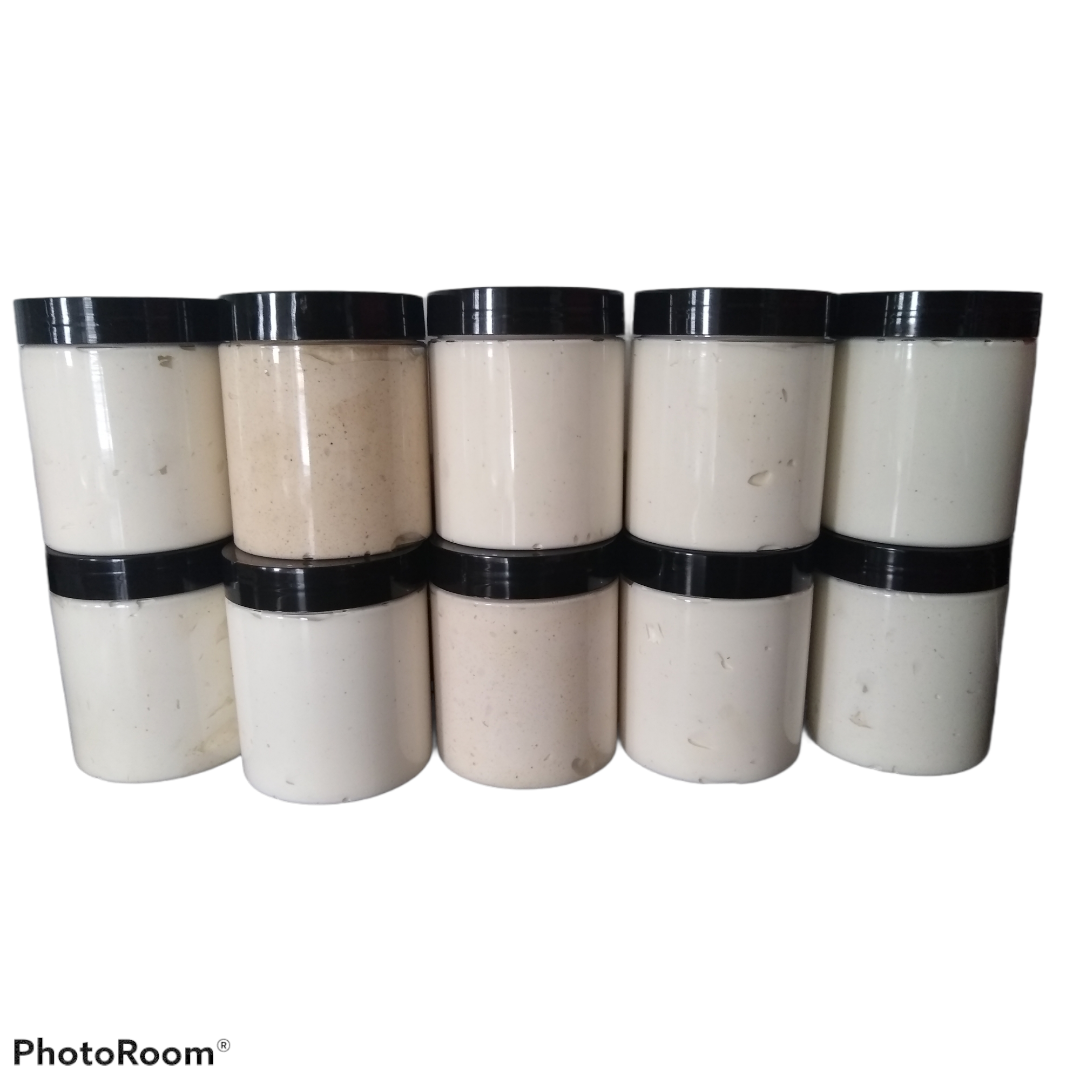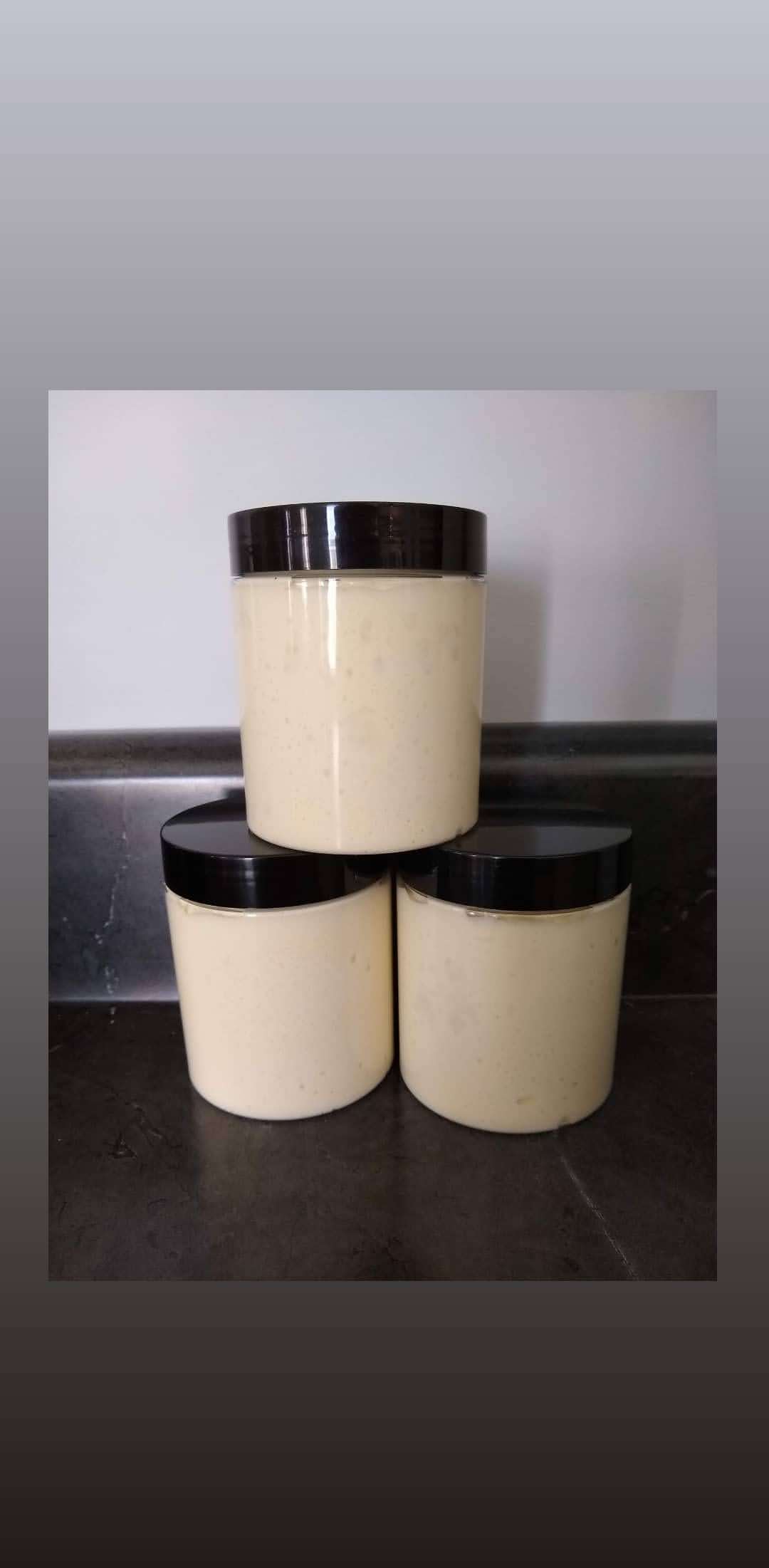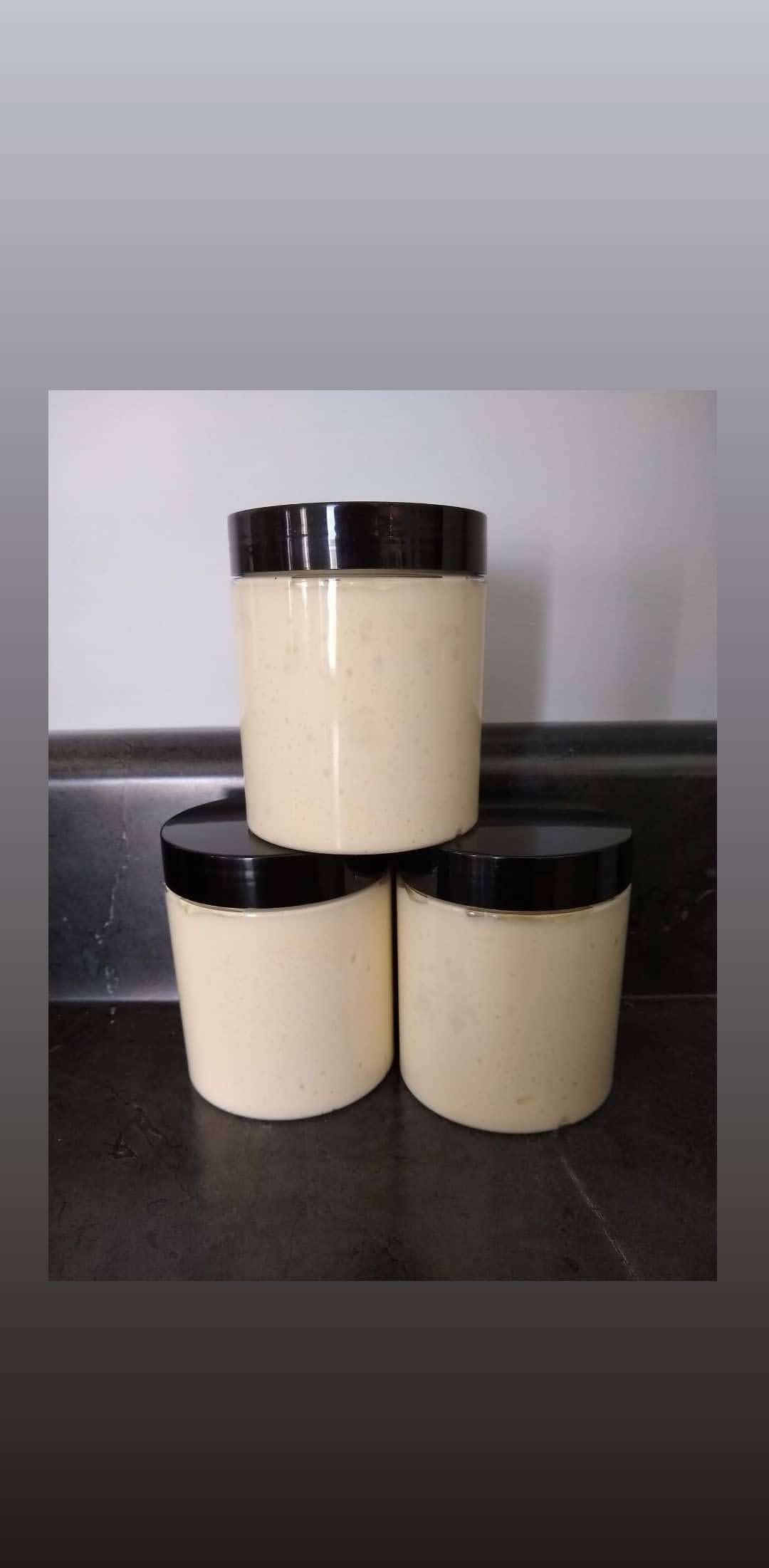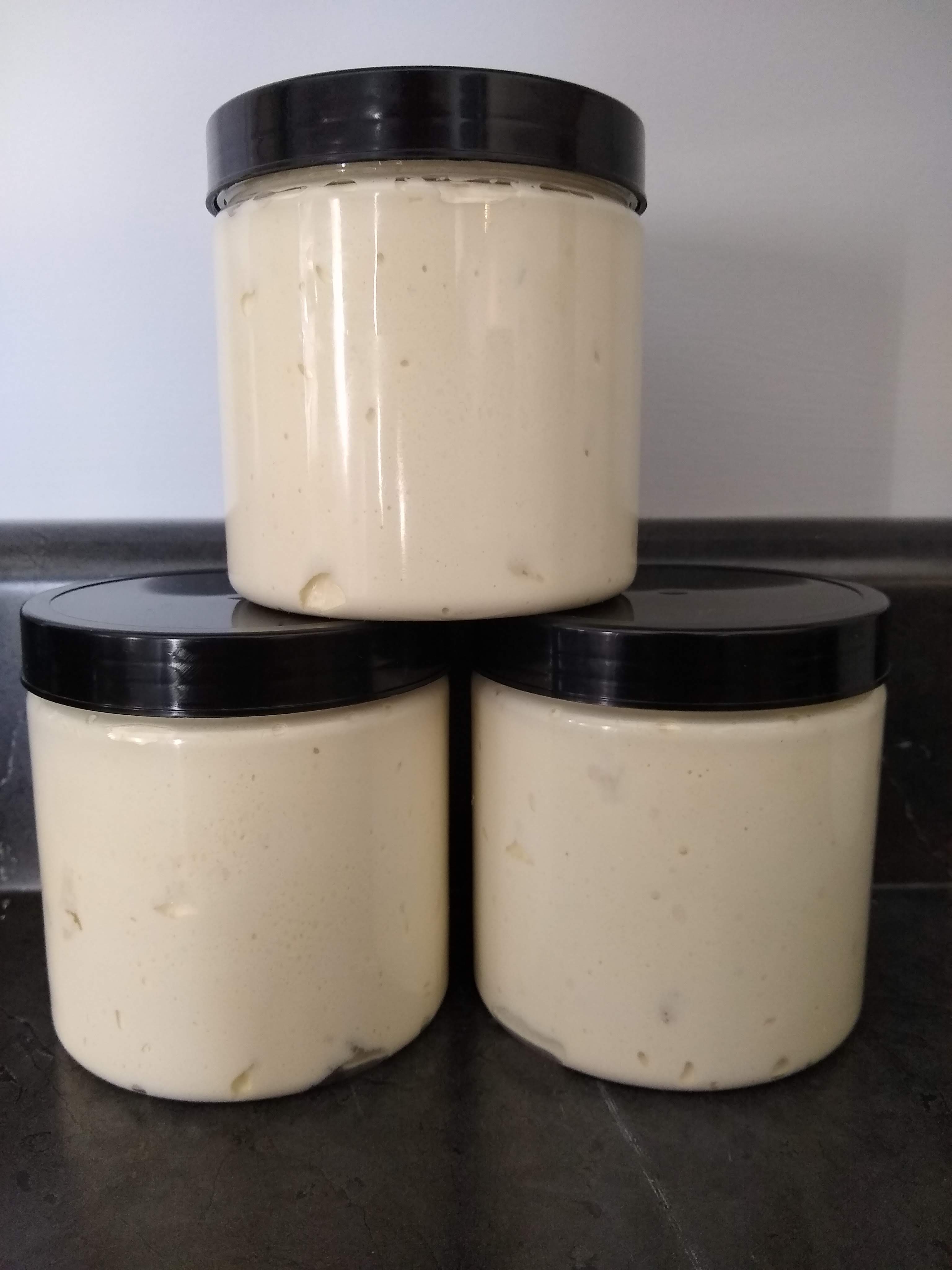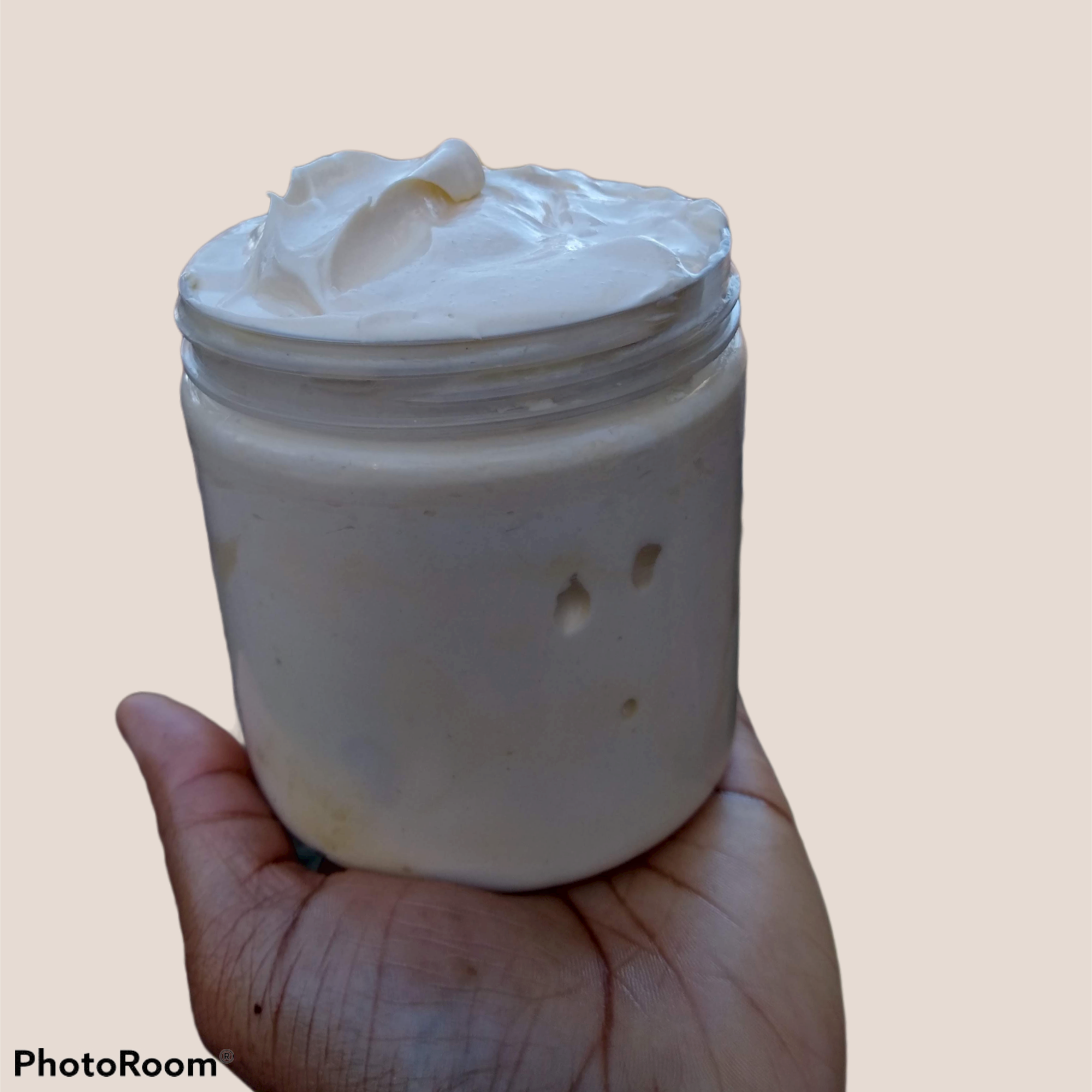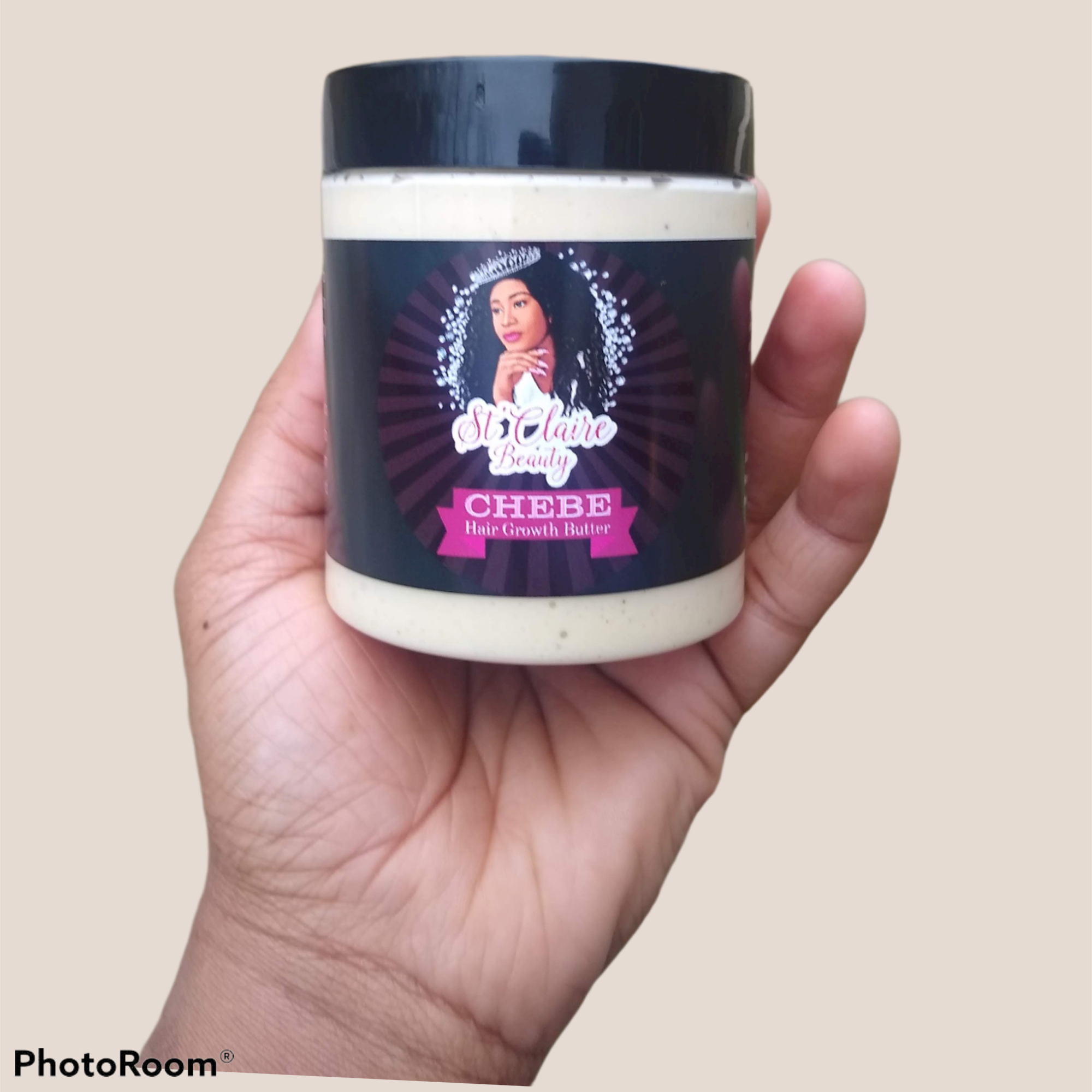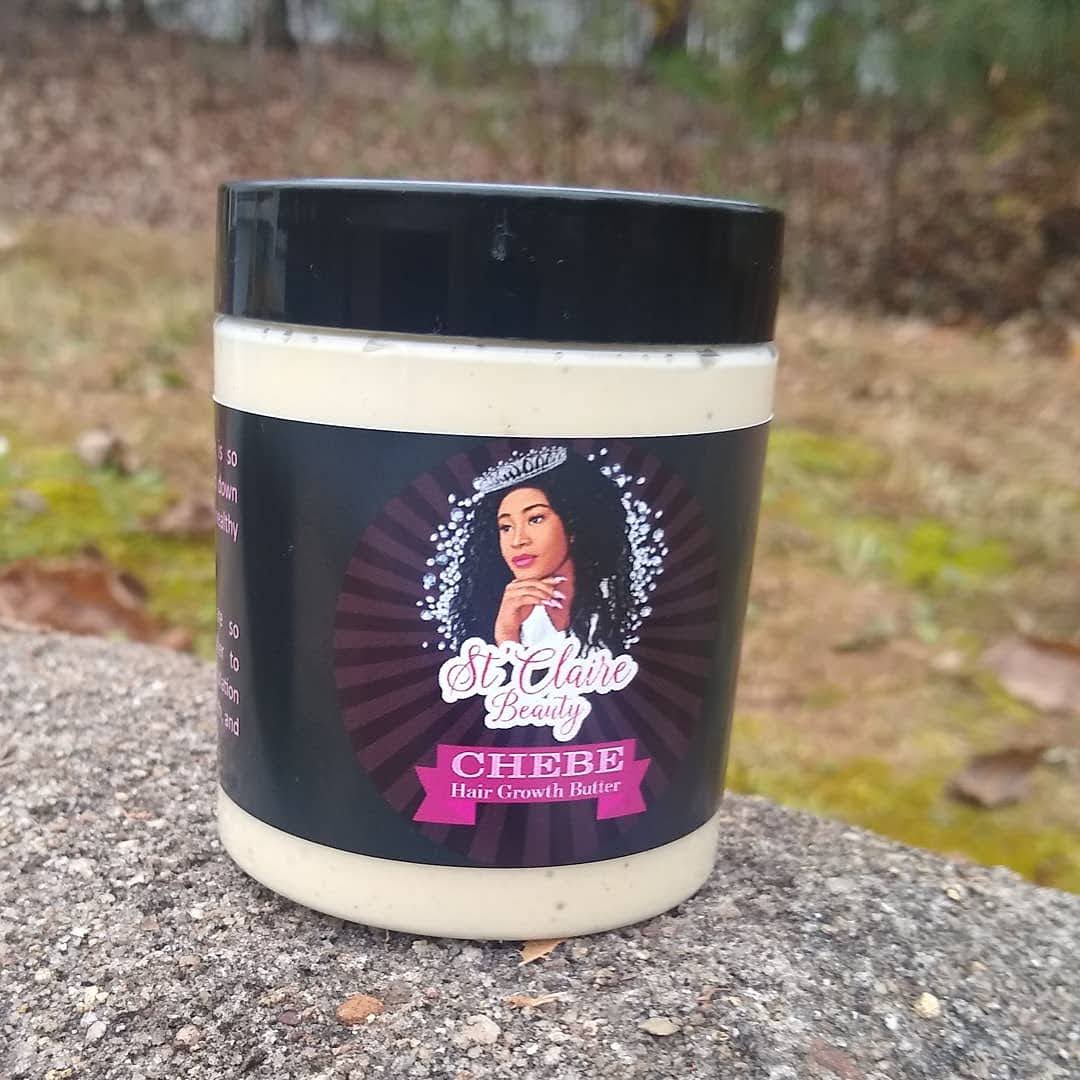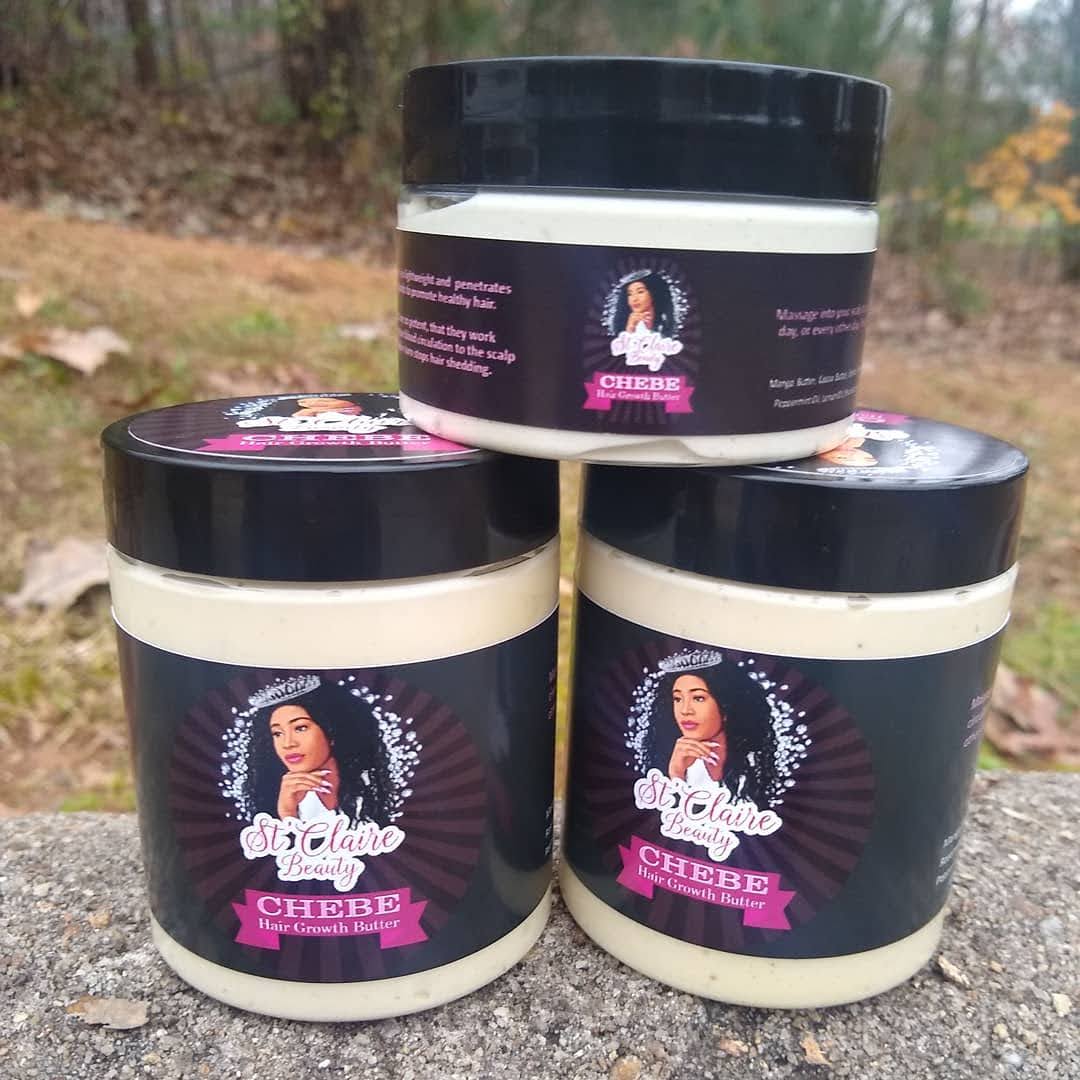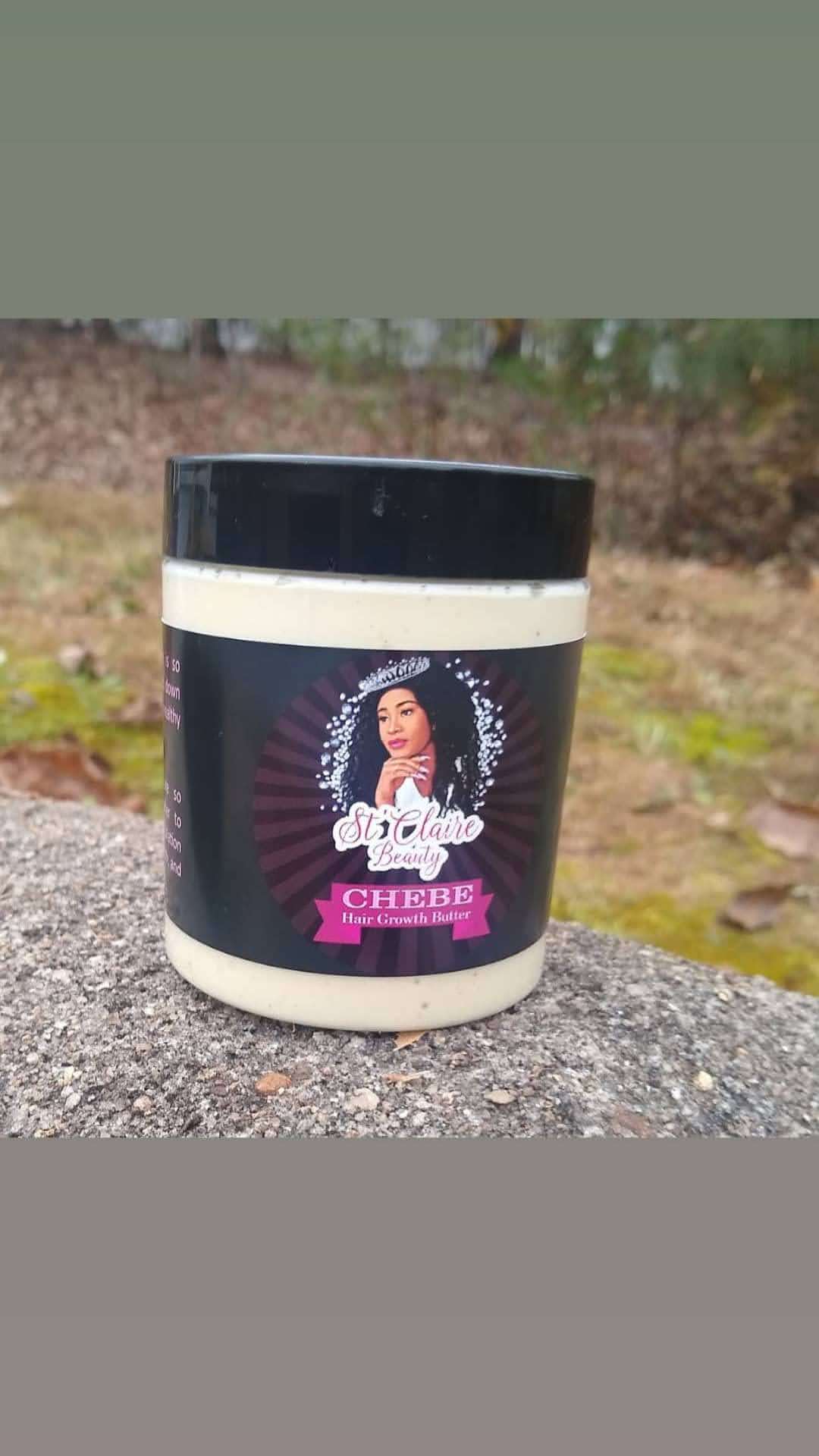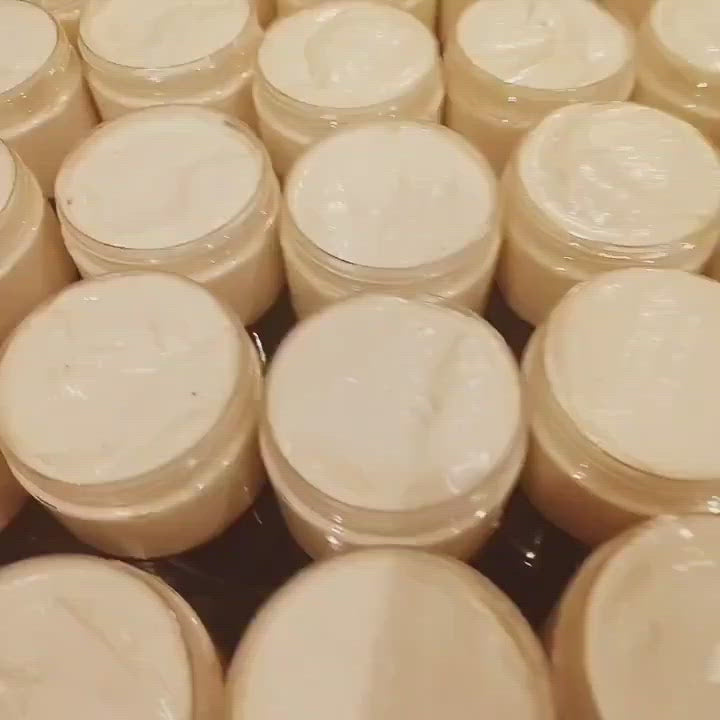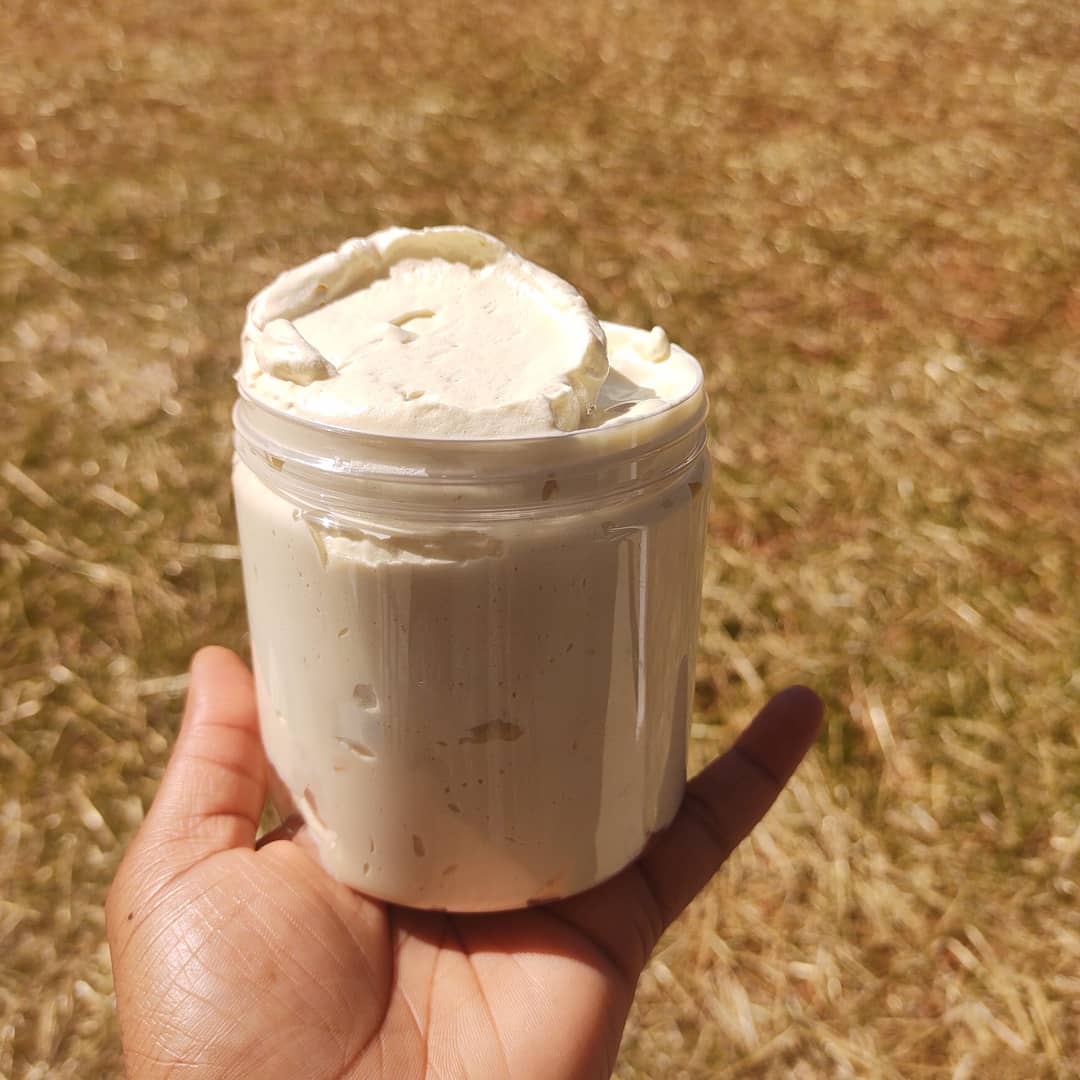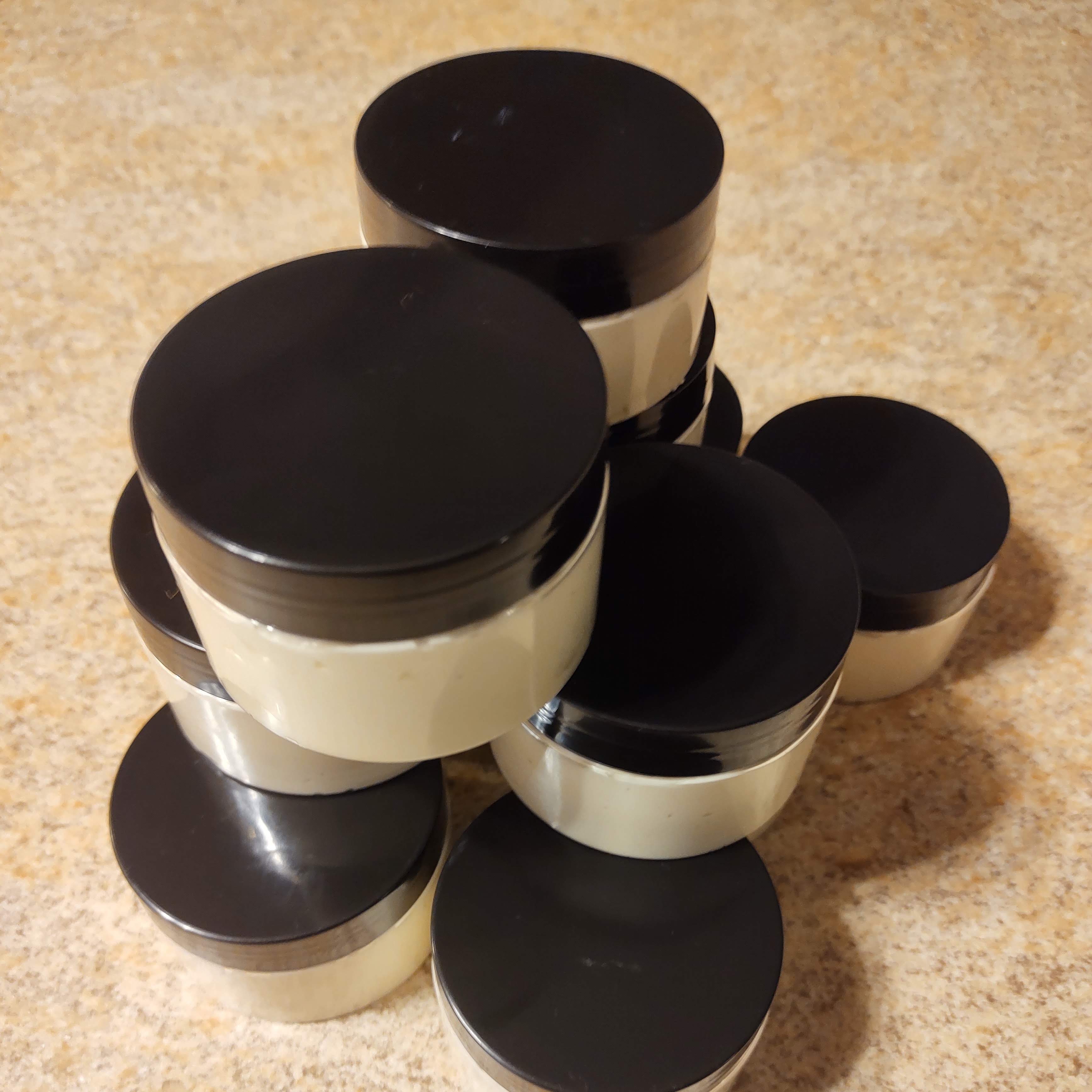 Our new Chebe Hair Butter is a leave-in butter. This grease-like butter/moisturizer was created with a lot of love, and great herbs like Stinging Nettle, Horsetail, peppermint, chebe, Aloe Vera, saw palmetto, tea tree, rosemary oil, and other natural ingredients such as mango butter, Shea Butter, Cocoa butter.

Please be advised This product has a strong scent due to the organic herbs used in the creation.

FYI: Please note that the butter has a slightly strong smell due to Chebe and Shea butter.

Please remember: it will take about 1-2 weeks to get your order ready and shipped out to you. 

This butter is so lightweight and it penetrates deep down your hair strands to promote healthy hair.
Together, these incredible ingredients and herbs are so potent, that they work great together to stimulate growth, moisturize, increase blood circulation to the scalp which promotes growth, which in turn stops hair shedding.

*Ingredients:
Mango butter, cocoa butter, Shea Butter, Chebe, Saw Palmetto, Gotu Kota, Fenugreek, Amla, Bhringraj, Rosemary leaves, aloe vera, Stinging Nettle, Horsetail, lion mane mushrooms, Sesame seeds, mustard seed, neem powder, orange peel, ashwagandha, burdock roots, Biotin, moringa, Dandelion roots, shikakai, emu oil, green tea extract, Brahmi, Triphala, ginger root, liquorice roots, lemon myrtle, Siberian Ginseng, Hibiscus, Ginkgo Biloba leaf, Lemongrass, olive leaf, echinacea root, rose petal, Lavender petals, cat claws bark, passion flowers, Calendula petals, rosehip shells, lemon peel, st Mary's Thistle seeds, rhubarb roots, fennel seeds, JBCO, Castor oil, black Castor oil, pumpkin seed oil, Hemp seed oil, Haitian castor oil, tea tree oil, peppermint oil, ylang-ylang oil, Basil oil, Geranium oil, eucalyptus oil, rosemary essential oil, carrot oil. 

Directions
There are various ways this cream can be used
Apply once a day or every other day for noticeable results
Apply every day while wearing protective styles such as braids, wigs, weaves, extensions, etc.
Use 2x a day, or every other day, massage into your scalp to promote blood circulation. The cream can be used daily if your scalp is always dry, but it can be used every other day as well. Use it as a moisturizer for your scalp or just to tame flyaways.



kindly keep that in mind, The price depends on the size you choose.
*All the work has been done. All you have to do is label it, name it, set your price. You are responsible for all your marketing and selling your products.*

Wholesale /Private Labeling comes in several sizes
100% Pure & Natural
All the leg work has been done for you:
YOU NAME IT
YOU SET YOUR PRICE
YOU LABEL IT
You Are Responsible For All Your Marketing And Selling!!!!
WE DO NOT PROVIDE YOUR LABELS. You can use Vista Print or Office Depot.
* PROCESSING TIME: 1-3 business weeks*
*ALL SALES ARE FINAL !!*



DISCLAIMER: Products contain herbs and essential oils, if you are allergic to these types of items please don't use the products, not liable or responsible for illness or allergic reaction. Please read the instructions and always do the 24-hour skin test as stated.

All Sales Are Finale No Refunds Because Of The Nature Of The Products

For EXTERNAL USE only! This Oil has ingredients made of nuts and seeds. Refer to the complete list of ingredients for possible allergens. A patch test is recommended. If an allergy occurs, stop using the product right away. This product is not intended to prevent, treat, diagnose, or cure any disease. This product and information on this page have not been evaluated by the FDA. If you have a Nut Allergy, as we use Sweet Almond Oil, and coconut oil, or just have extremely sensitive skin, or severe skin conditions please consult your physician first before purchase. We will not be held liable.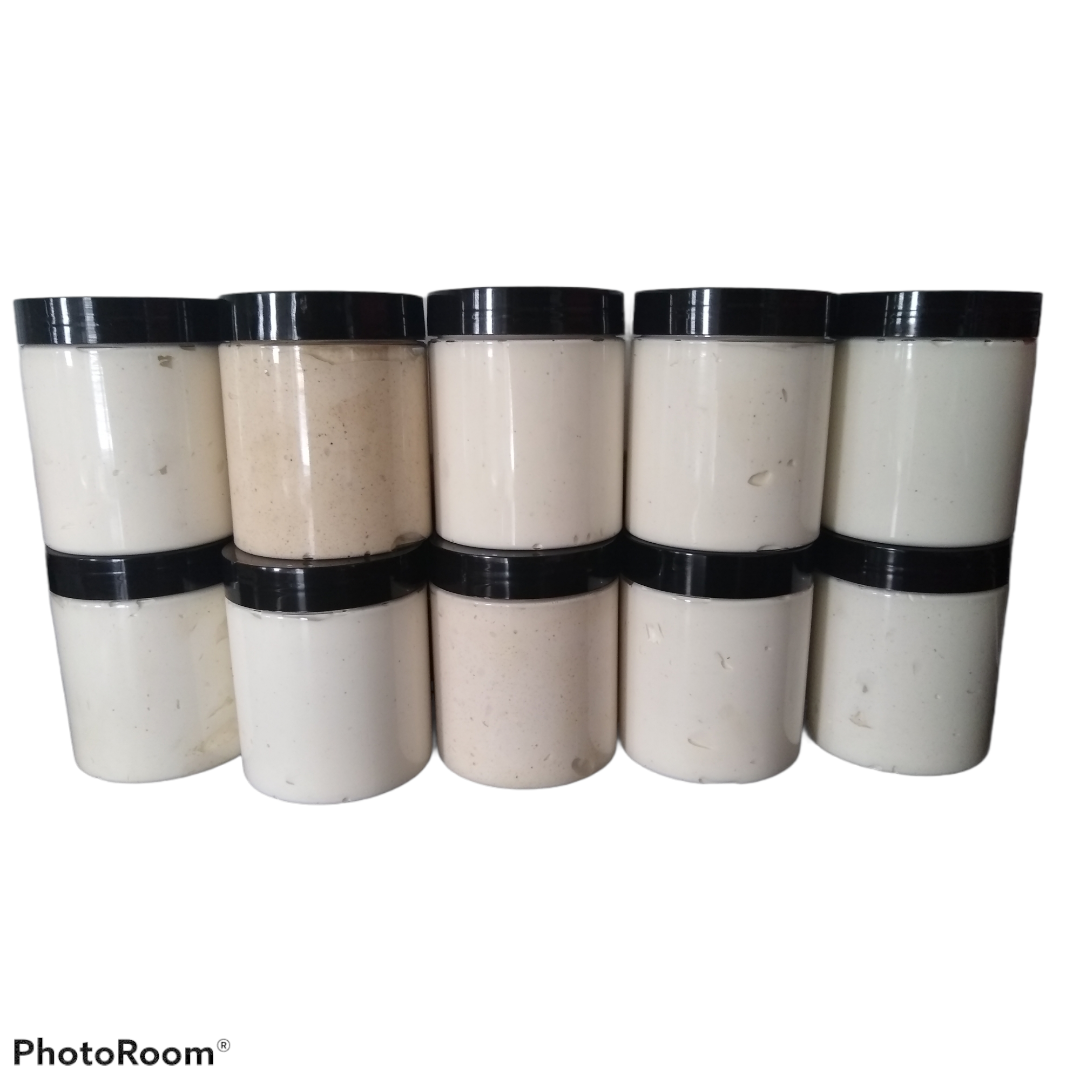 Chebe Hair Butter wholesale individual Jars
Sale price

$190.99 USD
Regular price

$200.00 USD
Choose options