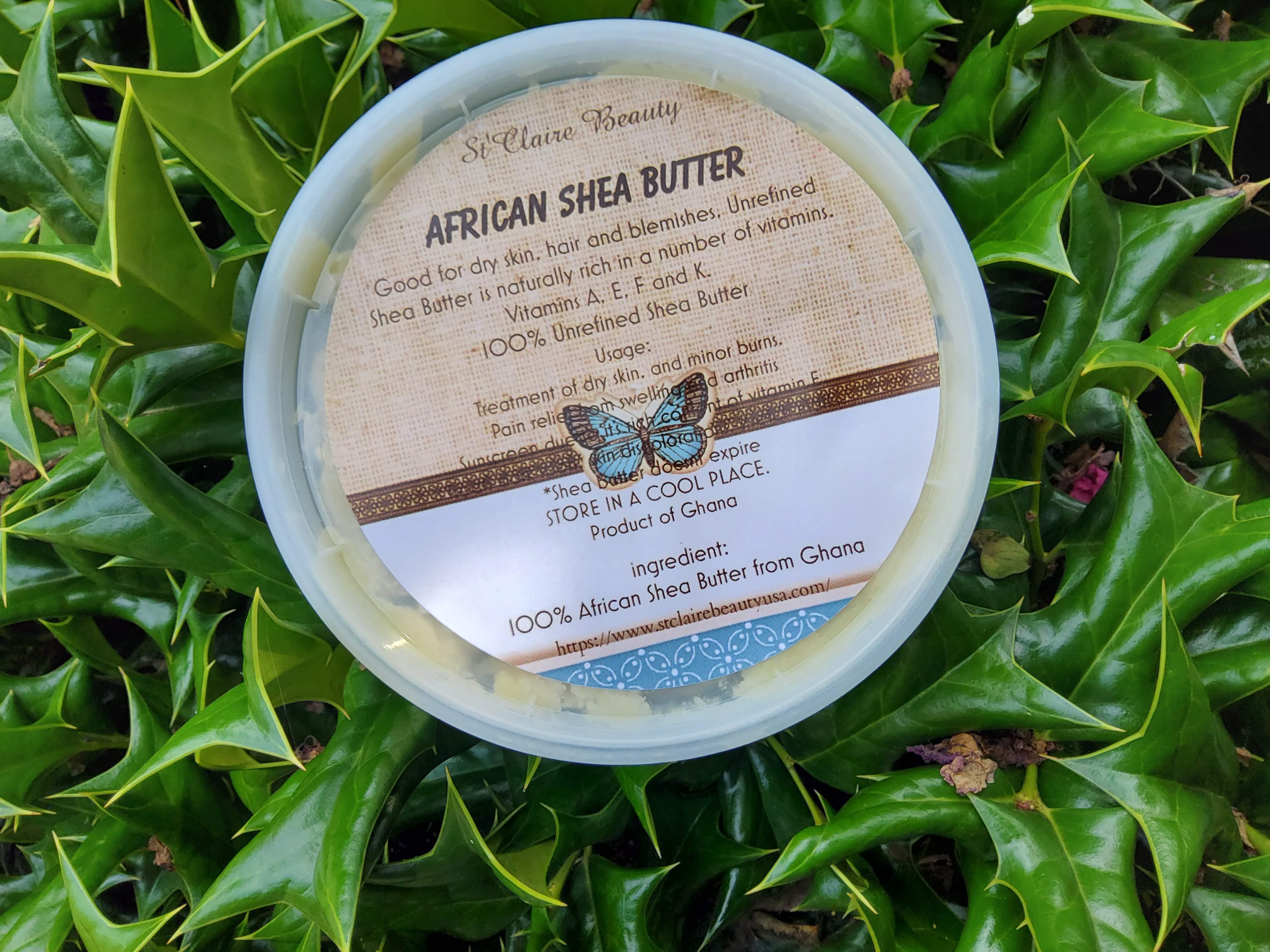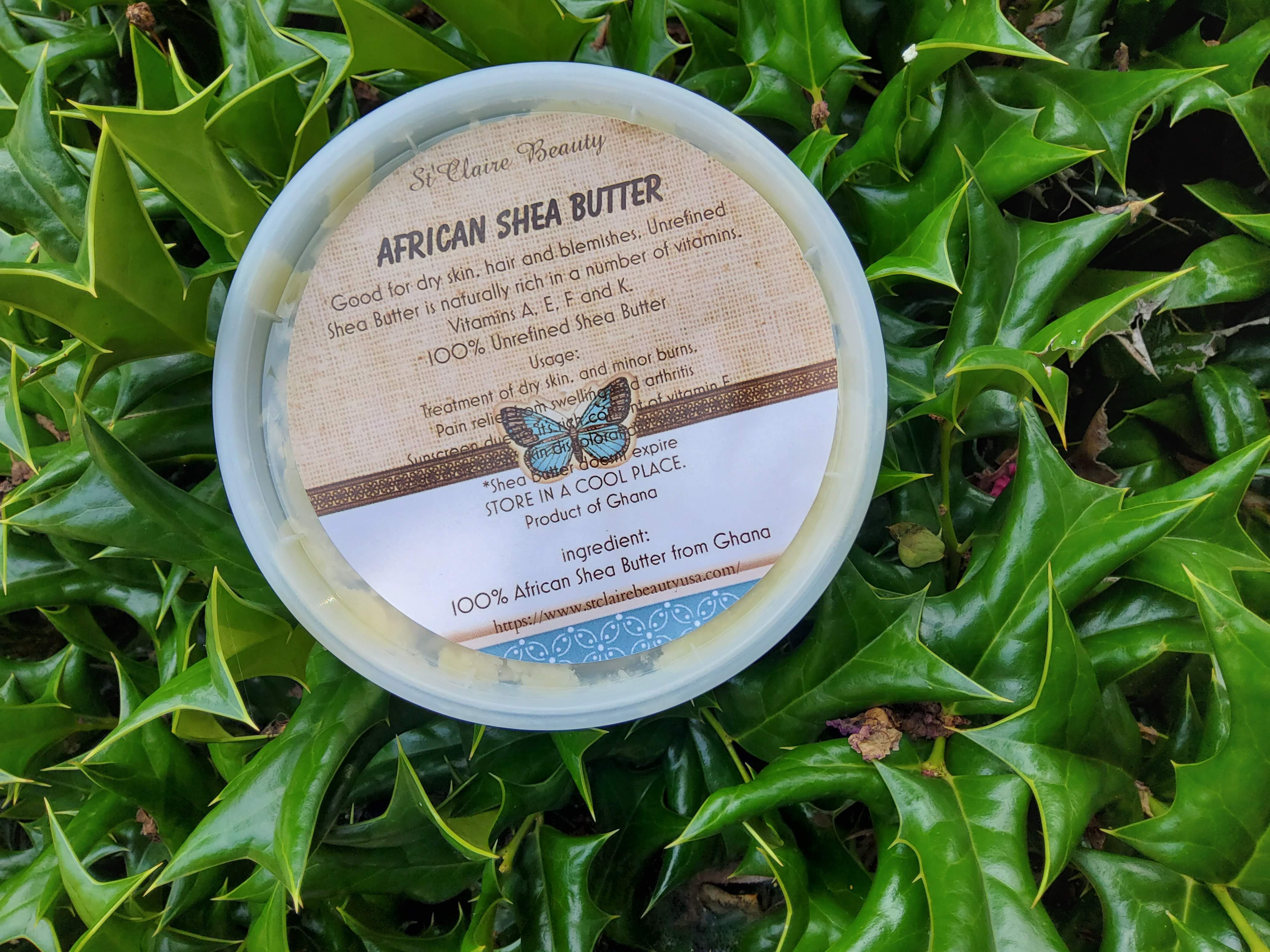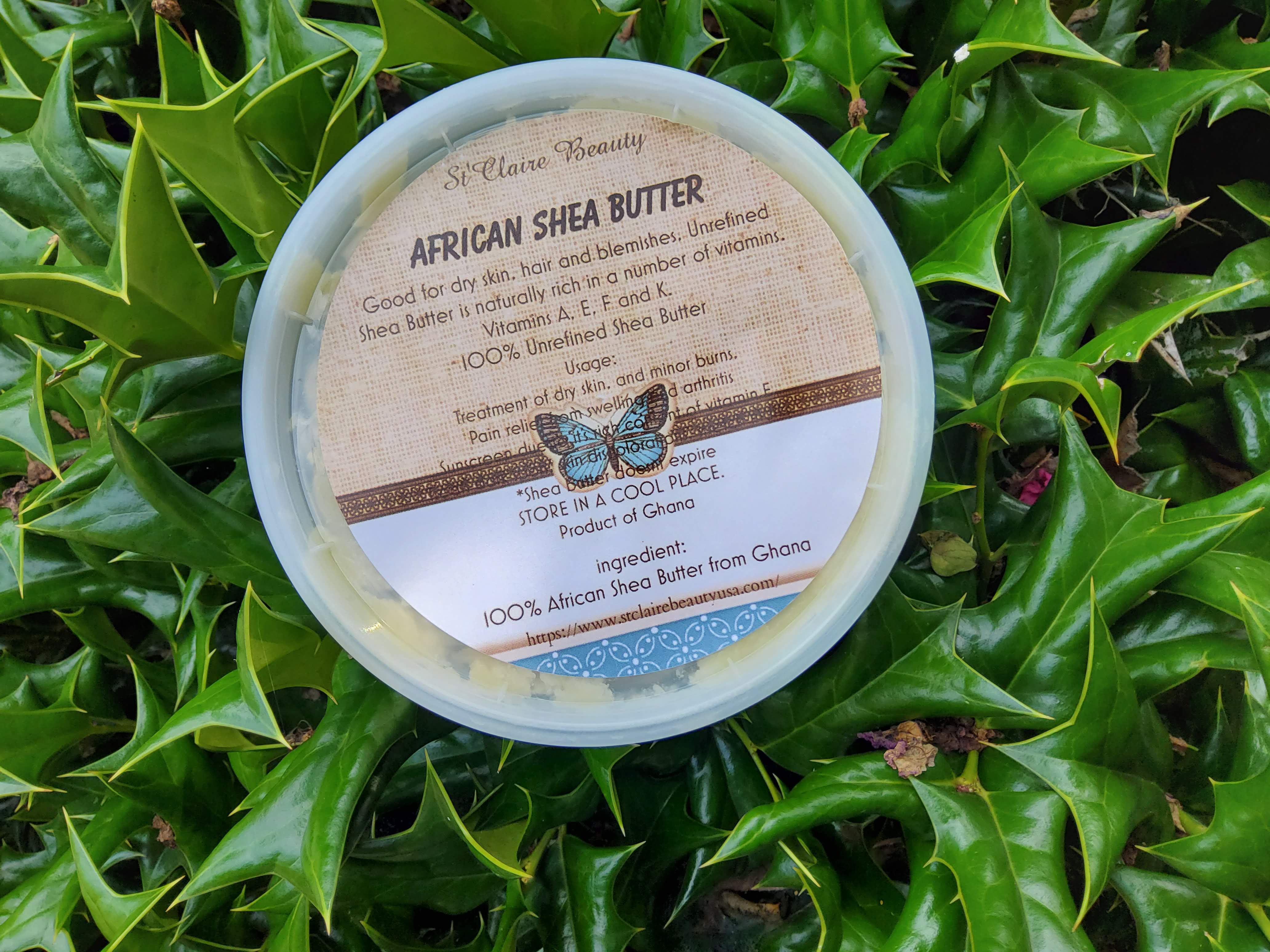 African Shea Butter is high concentrations of fatty acids and vitamins make Shea butter an ideal cosmetic ingredient for softening skin. Shea butter also has anti-inflammatory and healing properties. Using Shea butter on your body, especially your face, can condition, tone, and soothe your skin.

Shea butter is fat that's extracted from the nuts of the Shea tree. It's solid at warm temperatures and has an off-white or ivory color. Shea trees are native to West Africa, and most Shea butter still comes from that region.

Shea butter doesn't contain chemical irritants known to dry out skin, and it doesn't clog pores. This may help minimize irritation caused by environmental factors, such as dry weather, as well as inflammatory skin conditions,

Shea butter contains high levels of linoleic acid and oleic acid. These two acids balance each other out. That means Shea butter is easy for your skin to fully absorb and won't make your skin look oily after application

 Butter It locks in the moisture in the skin and keeps it hydrated for long. Dehydrated and dry skin becomes rough and scaly. Certain areas of the body can even develop skin cracks due to dryness. Shea butter can nourish the skin with its fat content.

 Use Shea butter to heal cracked heels, dry cuticles, and rough patches on your skin. You can also use it to simply moisturize your skin during the colder months.

Raw, unrefined Shea butter is effective in curing skin rashes, skin peeling after tanning, scars, stretch marks, frostbites, burns, athletes' feet, insect bites and stings, and acne.

Shea butter has several derivatives of cinnamic acid that exhibit anti-inflammatory properties.

 These properties make it beneficial for the improvement of skin conditions that result from an increase in inflammatory compound

Shea butter also improves the production of collagen in the skin. Thus, its application restores the natural elasticity of the skin besides hydrating, softening, and beautifying it.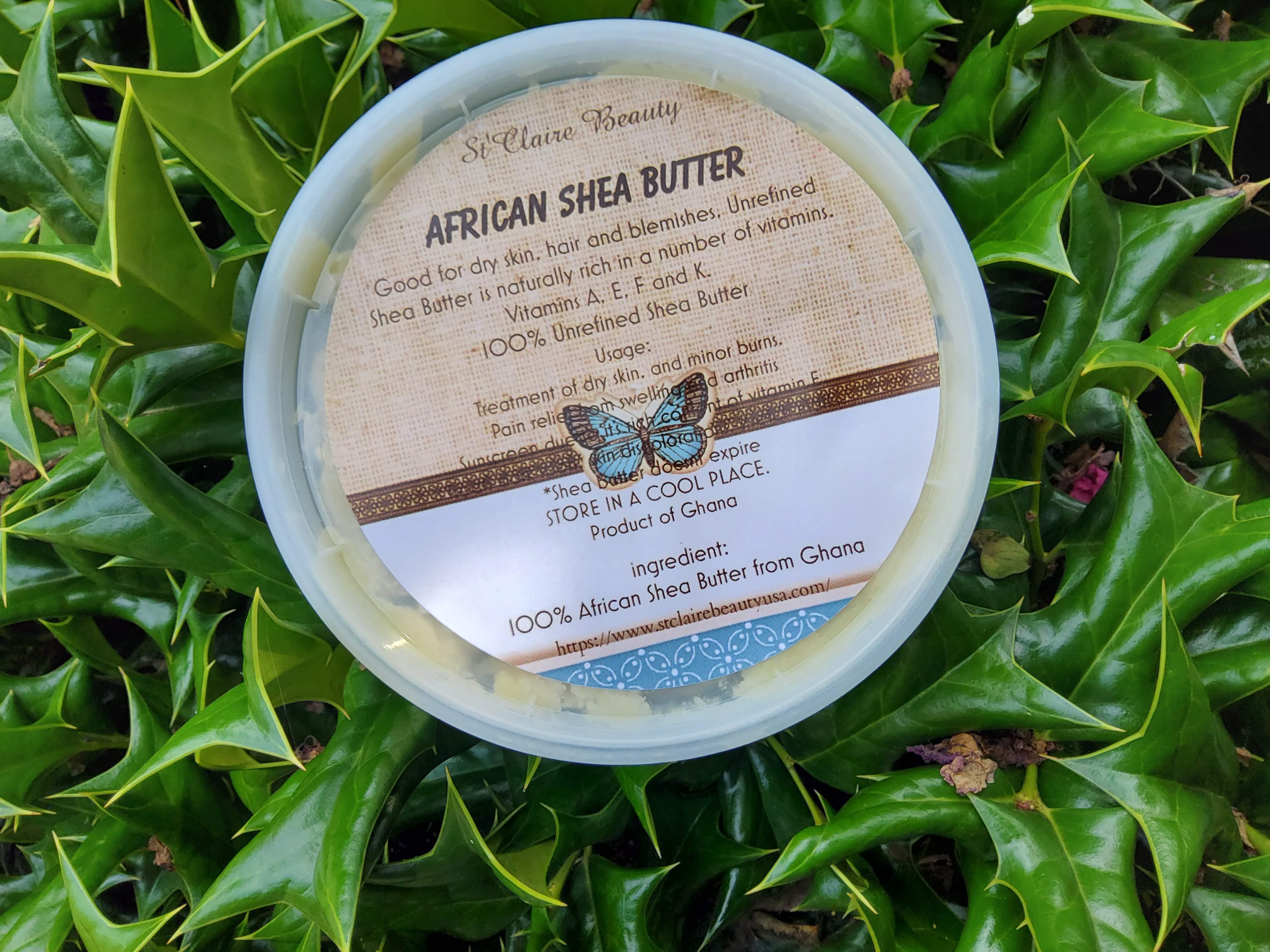 Organic Raw African Shea Butter
Sale price

$6.99 USD
Regular price
Choose options